Demographics Survey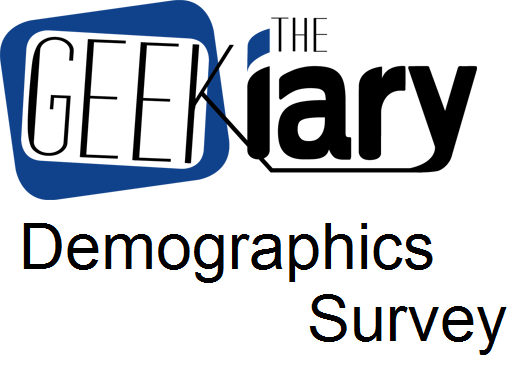 We want to know who you are, how you found us, and what you want to see us do here at the Geekiary.  Please take a couple of minutes to take this 10 questions survey so that we can bring you more of the content that you enjoy!

Stephanie "Angel" Wilson is the admin of The Geekiary and a geek culture commentator. She earned a BA in Film & Digital Media from UC Santa Cruz. She's contributed to various podcasts and webcasts including An Englishman in San Diego, Free to Be Radio, and Genre TV for All. She's written for Friends of Comic Con and has essays published in Fandom Frontlines.
Read our before commenting.
Please do not copy our content in whole to other websites. Linkbacks are encouraged.