Team

ADMIN TEAM
Lead Admin, Author, Social Media Manager, Podcast Host
Angel (aka Stephanie) has a BA in Film & Digital Media from the University of California, Santa Cruz.  She's been a guest on various podcasts and webcasts including Genre TV for All, Free2B Radio, An Englishman in SDCC, and our own website's FEELINGS… with the Geekiary.  She was also a news anchor on her college campus news station and has written for  Friends of Comic-Con.  She also has essays published in Fandom Frontlines.
She writes for various fandoms including Game of Thrones, Star Wars, Marvel, Hannibal (it WILL be back), Legion, Boku no Hero Academia, Yuri on Ice, and various other titles.  She is particularly interested in fandom activism, fan produced works, feminism in geek culture, and LGBTQ+ representation in media.  She covers geek culture in Honolulu, Hawaii, including the local LARP community, and travels back to the mainland annually for San Diego Comic-Con.  Check out her SDCC Hotel Tips, SDCC Newbie Guide, and SDCC on a Budget articles.
Angel maintains the back end of The Geekiary and oversees the maintenance of social media, website masterposts, and our convention schedule.
Twitter: @angel_ponders
Honolulu, Hawaii, USA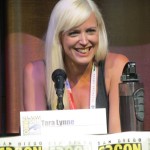 Co-Admin, Editor, Author, Webcast Host
Tara Lynne is an author, event planner, fandom and geek culture expert, and public speaker. She founded Ice & Fire Con, the first ever Game of Thrones convention in the US, and now runs its parent company Saga Event Planning.
Additionally, she is co-administrator of The Geekiary and co-hosts the "FEELINGS…with The Geekiary" and "The Bitching Dead" webcasts. Tara has spoken about geek culture at San Diego Comic-Con, C2E2, Megacon, Dragon Con, Ohio State University, TedX Sarasota, and more; you can find some of her more recent panels on The Geek Saga podcast. Her debut novel, The Way of Reckoning, was published in December 2014; her second novel – entitled How to Start Living…in the Zombie Apocalypse – was published in February 2017. She is currently working on a collection of personal and pop culture musings (She's Kinda Hot, But Then She Talks: Essays & Insight From a 'Fake Geek Girl').
Tara covers various fandoms for The Geekiary including The Walking Dead, Game of Thrones/A Song of Ice & Fire, Star Wars, The 100, Marvel, and Steven Universe.  She also writes various film and book reviews and covers Lootcrate unpackaging along with other merchandise related content.  She attends several conventions across the United States on behalf of The Geekiary.
Twitter: @ageeksaga
Greenville, South Carolina, USA

Co-Admin, Editor, Author
Jamie has an English degree with a focus in creative writing, which helped with self-publishing her very own novel. The Perils of Long Hair on a Windy Day has sold very well among her family members. For a while, she tried her hand at vlogging – but sssh, we don't talk about that.
Jamie reviews The 100, The Magicians, The Expanse, Supergirl, and Haikyuu.  She also recommends some great TV that you're missing out on and contributes her insight on books and movies.  Jamie is also part of our New York crew and helps cover numerous events in the Big Apple, including New York Comic Con.
Jamie helps with back end operations of the website, including merchandise giveaways and social media.  She previously wrote for Fangirlish.
Twitter: @jamiesugah
New York, USA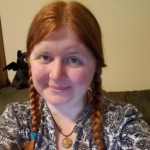 Co-Admin, Editor, Author
Khai is a writer and game designer with a military background. She studied anthropology at the University of Michigan-Dearborn, alternately amusing and confusing people with her academic analysis of fandom culture. Some of her original research, including one titled "Gender, Sex, and Werewolves", has been presented at international conferences. In between serious research, she hosted a comedy radio program called The ROFLCopter Radio Show.
Since leaving academia, Khai has been writing, hitting conventions, and creating games (both board games and RPGs). She's been staff for several LARPS and conventions including New World Magiscola and Michigan's PenguiCon. PenguiCon is also where she led a convention panel on creating board and card games. Her first solo game, None For Me, is due out from Calico Games early next year. Khai was a guest on the popular nerdy podcast Comics Squee and serves as admin for several social media groups including the multi-platform The GISHWHES Network.
Here at The Geekiary, Khai serves as editor as well as writer. Her focus is games, comics, and geek culture.  She helps support back end operations of the website.
Twitter: @DeadlyHausfrau
United States

Author, Admin Assistant 
–
He gives us insight on comics, TV shows, anime/manga, video games, and movies. He reviews shows such as 
Gotham
and 
Teen Wolf
. Farid has been a valued member of our devoted 
Teen Wolf
 crew since 2014. He reads a ton of comics and frequently shares his thoughts on titles like 
Ms Marvel, Extraordinay X-Men, New Avengers,
and more. Farid also interviews indie authors and offers insight on the independent publishing world. He contributes reporting on breaking news involving all things geeky, particularly stories related to comics and their adaptations.
–
Farid also helps support the back end operations of the website.
Twitter: @tempest071990
Lahore, Pakistan
EDITING AND SUPPORT TEAM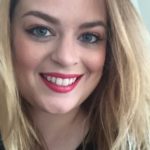 Editor, Author, Webcast Host
Erin reviews various TV shows including The Expanse, and many many movies. She has a keen eye for on-screen chemistry, and loves to tackle the subject of casting. She is also our horror aficionado. She live tweets shows, and loves to share her feelings. Erin has a BA in History, and likes to analyze the lore behind historical fiction and horror. She attends San Diego Comic Con and C2E2 every year.
Erin is a co-host of The Geekiary's flagship webcast FEELINGS… with The Geekiary and is a content editor.
Twitter: @erin_linn
West Des Moines, Iowa, USA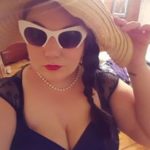 Editor, Author
Bekah has a B.F.A. in Theatre Performance from Anderson University and is the Executive Assistant at Saga Event Planning.  She is a frequent convention attendee and cosplayer. As an editor she helps review pieces before publication and keep up the quality of our content.  Bekah covers various fandoms including The Hunger Games series, American Gods, Harry Potter, The 100, and others.
Twitter: @starshineonfire
South Carolina, USA
KATE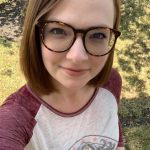 Kate has a Masters in professional writing and a Bachelors in communication (with an emphasis on cultural studies), and she uses all that training to help her pursue what she really enjoys: writing and talking about the imaginary people in the fictional worlds she loves. Right now, she works in the wonderful world of social media management, writes fan fiction, and adds commas to all the Geekiary articles she edits.
Twitter: @masulevin
Atlanta, Georgia, USA
–
CONTRIBUTORS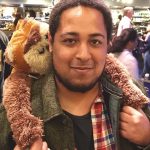 Rodney recently graduated from university with a bachelor's degree in English literature. He spends most of his free-time planning and writing fanfiction, playing The Sims, and thinking up ideas for novels.
As a contributor to The Geekiary, he provides updates to all things geek. Though he has a serious soft spot for the world of superheroes, mystery, and fandom
USA 
–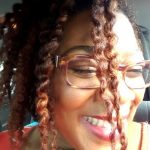 StickyKeys aka Stacey Yvonne graduated suma cum laude from the School of Hard Knox with a major in "These Streets" and "Scams". She contributes to The Geekiary by way of producing content that will either get her yelled out by several angry people or not read at all. She loves it!
In her spare time she runs Beacon Hills: After Dark which is primarily a Teen Wolf podcast though she hasn't actually talked about Teen Wolf in a very long time, go figure.
Interests include: Dylan O'Brien
Twitter:@BHADPodcast
Nomadic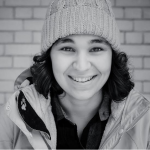 Photographer, Contributor
Froggy holds a Master of Science degree in Marketing and Management from Dauphine University in Paris. On top of covering conventions across Europe for The Geekiary, she's a sports photographer for Our Game Magazine. You can find some of her work at Frog Photography.
In addition to her convention coverage, she also contributes to our round table discussions for the hit show The 100.
Twitter: @FrogPhoto
Canada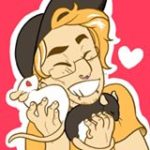 Contributor
Lucian is a queer trans horror enthusiast from NJ. They run the queer horror website GenderTerror and have an extreme love of rats and werewolves.
They write reviews and recommendations for The Geekiary and has been a guest on the Queer Geek Cast.
Twitter: @TinyAwoo
New Jersey, USA
–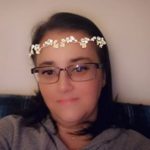 Contributor
Angelica has her Masters in Teaching and uses that daily in her job as an educator and Boy/Girl Scout Program Specialist at the USS Midway Museum in San Diego. She loves movies of all sorts (except horror) and is a reality TV show junkie.
Newer to the convention scene, she is getting her feet wet and hopes to be covering WonderCon, SDCC and DragCon LA.
San Diego, USA
–

Contributor

Jessica primarily reviews comics including Grayson, Silk, and Tart.  She also offers insights on various other comics and geeky topics.
Twitter: @tehjessicarae
San Antonio, Texas, USA
–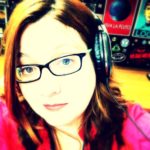 Graphic Designer, Contributor
Emily is one of the first contributors to the Geekiary and helped set the standard for convention Twitter coverage for conventions.  She's been involved with fandom all of her life, especially active in the Firefly, Veronica Mars, and Supernatural fandoms.  She's known for her excitement over tea and the planet Pluto, as well as her activism towards fan led charity events and anti-bullying initiatives.  Like Angel, she's also a proud member of Team Subtext, a four time runner up Gishwhes team, and has a paper mache replica of John Barrowman's head in her closet due to her involvement with the scavenger hunt.
Emily analyzes various TV shows and geek culture topics for The Geekiary, as well as writing extensive con write ups.  She occasionally contributes her graphics skills for articles and various website projects.
Twitter: @exorcisingemily
San Antonio, Texas, USA
–
Contributor
Dan is a veteran of various pop culture events (13 different ones in 2018), with his first having been San Diego Comic-Con in the early 90s.  He's attended everyone since 2000. In addition, he has covered the San Diego International Film Festival for a few years, as well as other Hollywood events, and movie screenings.
Twitter: @fatj00
San Diego, USA
–
Contributor
Dot is a Fangirl at Large and covers numerous geek culture related topics.  She also reports convention news and casting spoilers.
She's part of our New York con crew.
Twitter: @dottweets
East Coast, USA