Grayson #6 and #7 Review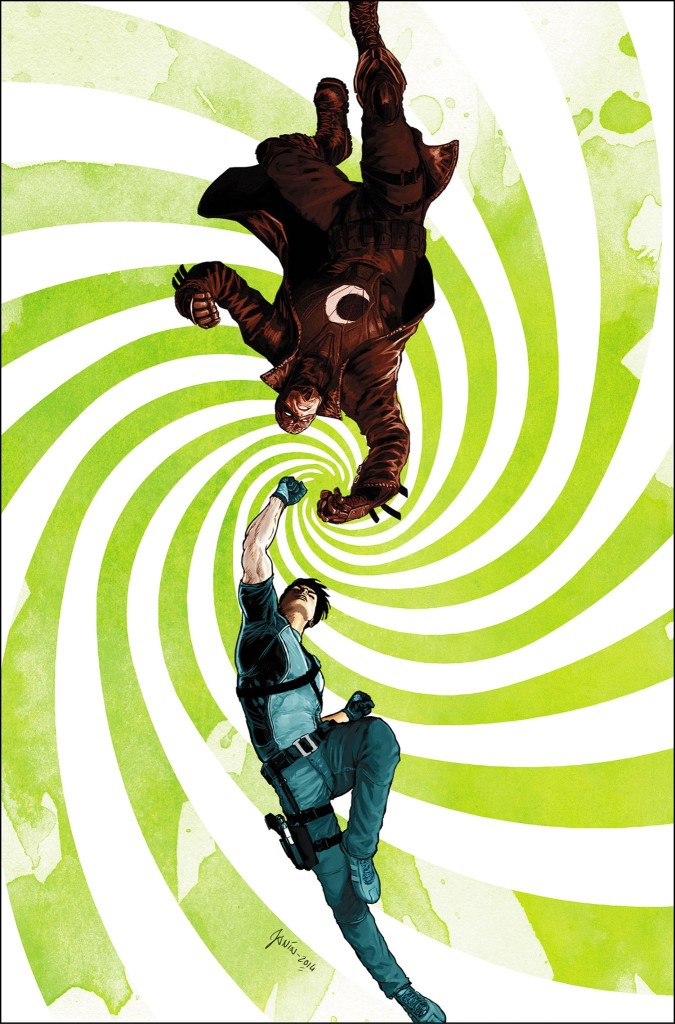 The two most recent installments of Grayson continue to be a book that I very much enjoy reading. There is an impressive amount of insight into Dick's character in every issue. In Grayson #6: The Brains of the Operation, Dick and Helena face a zombie orca with legs that reminds me of GISHWHES mascots. Dick gets taken by Midnighter who berates him for who he has become. Dick had an excellent response, "The Flying Grayson. Nightwing. Robin. They were about more than fight moves. They were about inspiration. Comfort. Trust. Family."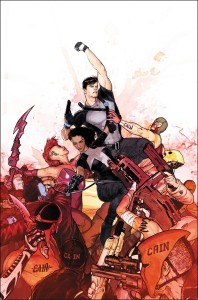 In issue #7: Sin by Silence, Helena is worried that Dick might be dead. She is able to hook up to him psychically and see that he's not dead, but is being held captive. Midnighter finally agrees to let Dick go, so they can stop the "Fist of Cain," a group of people using an evil brain to try to kill thousands in the name of peace. The evil brain does start to take control of Helena and she starts coming after Dick, but she stops and distracts herself enough by kissing him to get back on track. (Something she at least claims to not remember at the end of the issue. It's not clear if she really didn't remember or not.) There is a quick reference to Barbara Gordon: "I roller-skated to that song with my favorite redhead when I was a teenager." We also get another long distance communication moment between Dick and Bruce toward the end of the comic which is quite sweet and amusing.
I'm continuing to love this comic, aside from Grayson Annual #1, seven issues in. We keep getting more and more insight into Dick and his partner, who is a strong woman of color. There are spies, corrupt organizations, action, love, and friendship. Really there's a little bit of something for many people to enjoy. I can't wait to see what the book brings us next!
Author:
Jessica Rae
Jessica has a BA in music with an emphasis in voice and spends her day typesetting, editing, writing, and moderating webinars. Jessica primarily reviews anime and comic book series. She also offers insights on various movies, books, games, and other geeky topics.

-


Read our before commenting.
Do not copy our content in whole to other websites. Linkbacks are encouraged.
Copyright © The Geekiary