"Meow" You Better Get Ready: Super Troopers 2 Campaign on Indiegogo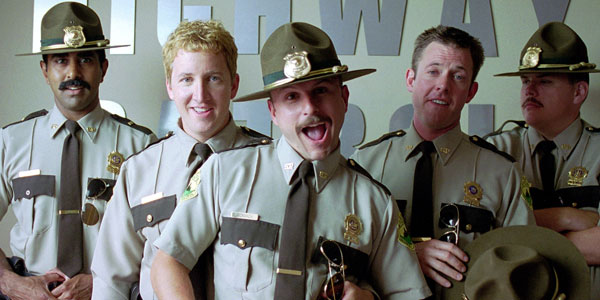 In roughly one day, the awesomeness that are Broken Lizard (Steve Lemme, Paul Soter, Erik Stolhanske, Kevin Heffernan, and Jay Chandrasekhar) have reached their goal of $2,000,000 (and then some) for their Indiegogo Campaign what will bring us Super Troopers 2. I personally love the first film, and have watched it so many times I can quote the movie verbatim. Then again, same goes for every Broken Lizard film (including Puddle Cruiser). Crowdfunding for fan favorite films is nothing new (Veronica Mars being the first one that comes to mind), but this is probably the first one that I am truly excited over. So pass the maple syrup and let's do this!
Read our before commenting.
Please do not copy our content in whole to other websites. Linkbacks are encouraged.