Favorite Mid Season Show Poll: RESULTS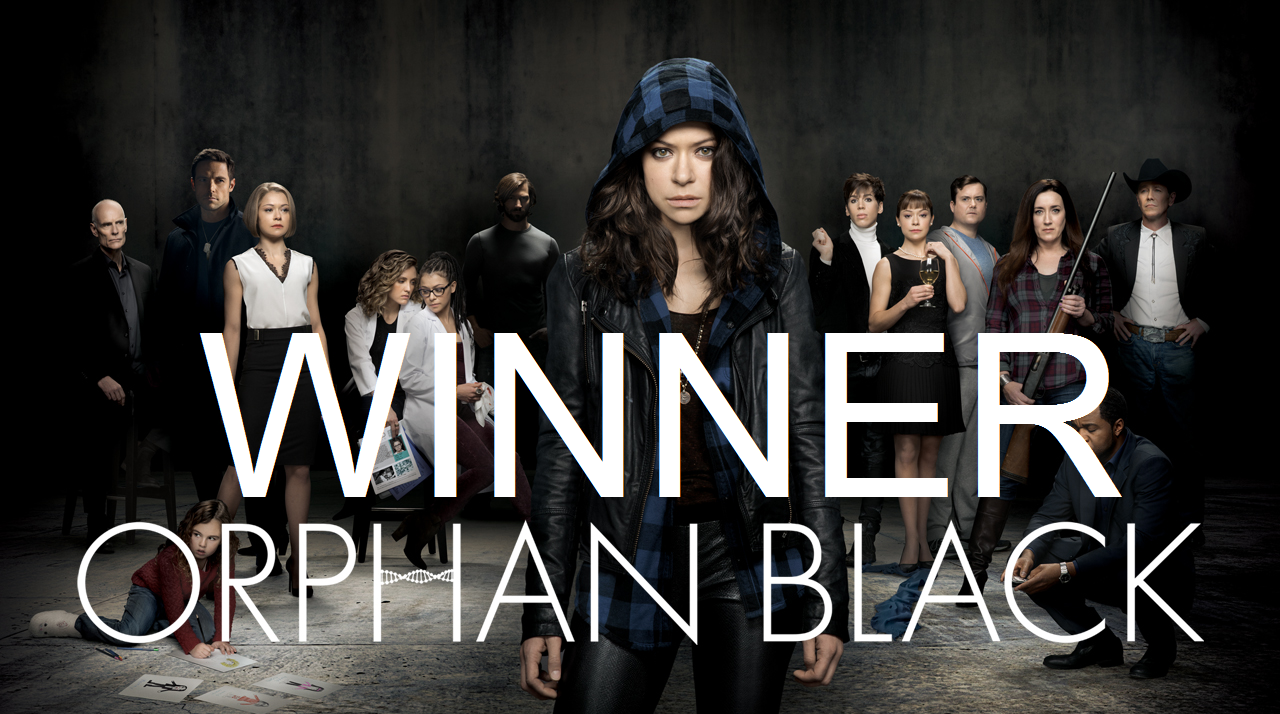 CONGRATULATIONS CLONE CLUB
This has been one of our favorite polls so far.  Both Fannibal and Clone Club have proven to be hilarious and pleasant fandoms.  When most polls devolve into arguments and name calling, the most intense battle in our comments section was about puppies (Delphine has been dubbed a puppy by fandom, but Will Graham has actual puppies).  Many people in both fandoms vowed to give the other show a shot, so really you both won in that regard.  As someone who watches both shows (no really, check out my reviews) I am overjoyed to see both fandoms sharing with one another, growing, and having a good time.  We're also very impressed with the incredible art you guys have created to promote the poll (two of our favorites are here & here) and the massive social media campaigns that both fandoms created.  We're really stunned!  You're both amazing and creative fandoms.
So while Orphan Black is the actual winner, you both gained a lot from this poll and I'm proud to be both a Fannibal and a Clone Clubber.  I hope that both fandoms check out the other's show, both shows get renewed for season 3, and that we can all meet again some day on some other poll.  Thanks for participating!

Stephanie "Angel" Wilson is the admin of The Geekiary and a geek culture commentator. She earned a BA in Film & Digital Media from UC Santa Cruz. She's contributed to various podcasts and webcasts including An Englishman in San Diego, Free to Be Radio, and Genre TV for All. She's written for Friends of Comic Con and has essays published in Fandom Frontlines.
Read our before commenting.
Please do not copy our content in whole to other websites. Linkbacks are encouraged.