Playmates Toys' TMNT The Micro Mutants Sweeper Ops Vehicle Playset – Review

The Teenage Mutant Ninja Turtles Micro Mutants Sweeper Ops Vehicle Playset offers two toys in one that makes for hours of fun!
I was provided a Micro Mutants Sweeper Ops Vehicle Playset from Playmates Toys for review. The opinions are my own.
The first thing about the Micro Mutsnats Sweeper Ops Vehicle Playset that you'll notice is the size. The package it comes in is impressive and you can tell that the playset itself is going to offer value for the $39.99 MSRP price tag. This playset comes with fully articulated micro figures of Leonardo, Raphael, and Shredder. However, I was provided with some extra figures for the purpose of this review.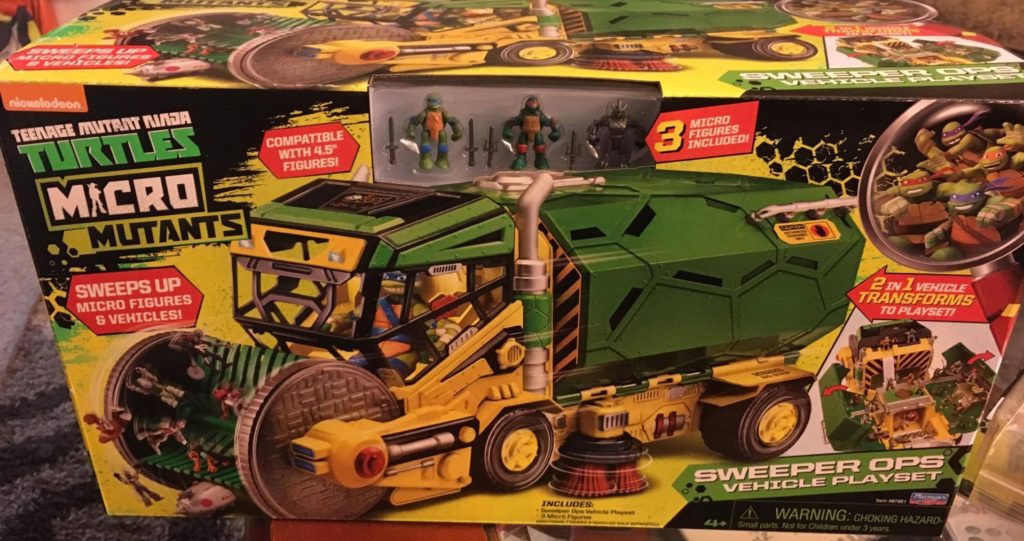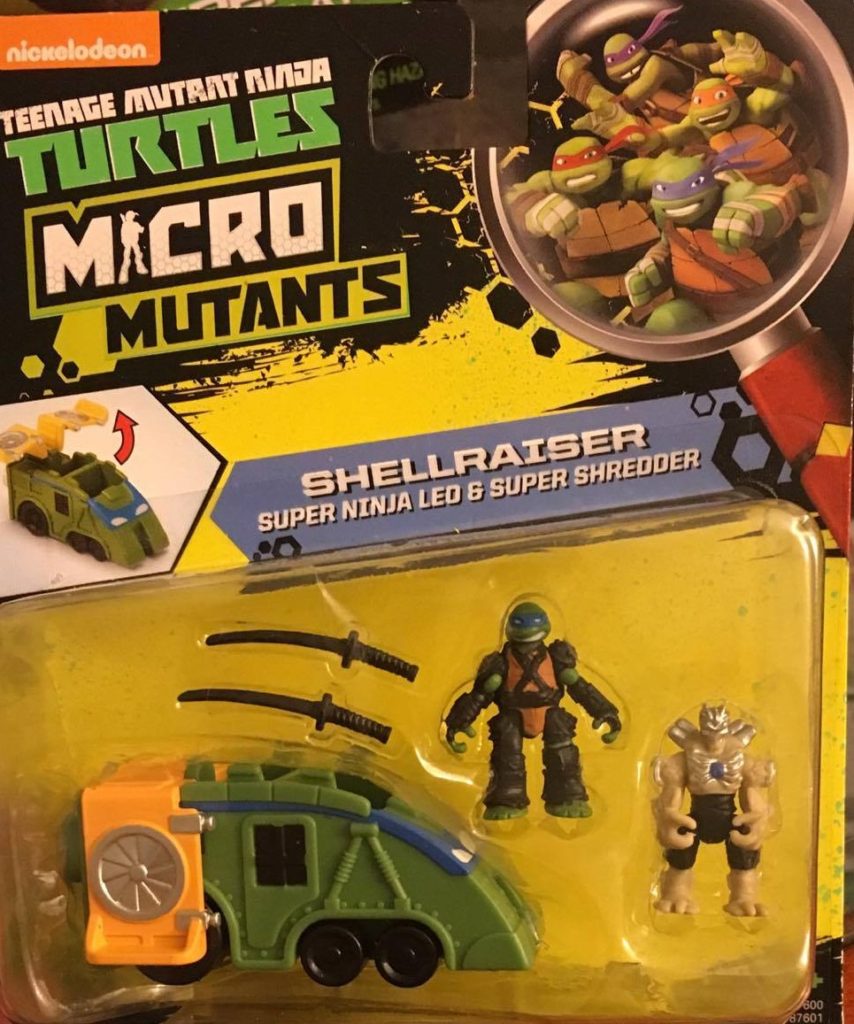 Coming to the playset, it comes with a few pieces you'll need to attach. It'll take a couple of minutes for you to fix everything in place. You'll need to attach the giant green rolling brush in the front, and the ramp-set by opening the back of the vehicle. It's also compatible with the 4.5-inch basic TMNT figures, offering a place for the figure to sit in the driver's seat.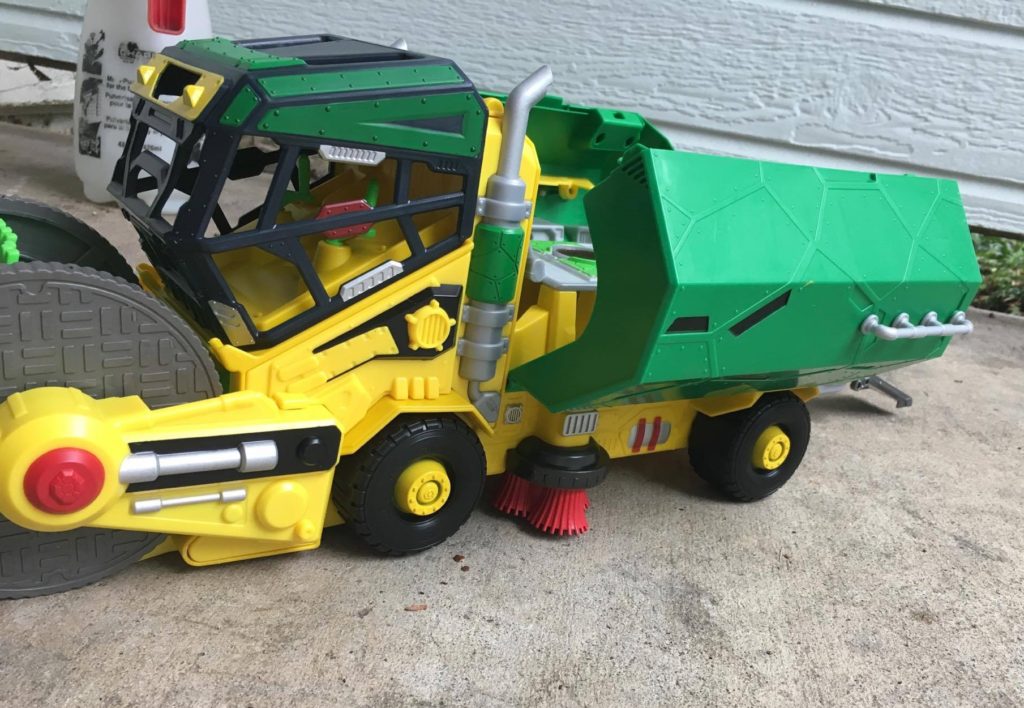 The vehicle itself is made of durable plastic. I like testing the integrity of toys by shaking them or even accidentally dropping them on the floor. This Micro Mutants Sweeper Ops Vehicle Playset passed all of my tests. If you aren't into collecting and don't mind kids playing with this vehicle, I do think it'll be able to withstand some rough playtime.
The micro figures are something you'll need to keep any eye on. They are so tiny!
There are also some stickers (numbered) you can use on the vehicle. I'm not a sticker person so I didn't use them. However, there's enough for you to decorate the vehicle in your own way if you aren't one for following the numbers.
The main feature of this playset is the ability to sweep up micro figures. I didn't face any difficulties when it came to picking up figures from a flat surface. Just make sure that you have enough space to move the vehicle in because the figures are likely to only go half-way otherwise. The wheels felt smooth while moving the vehicle.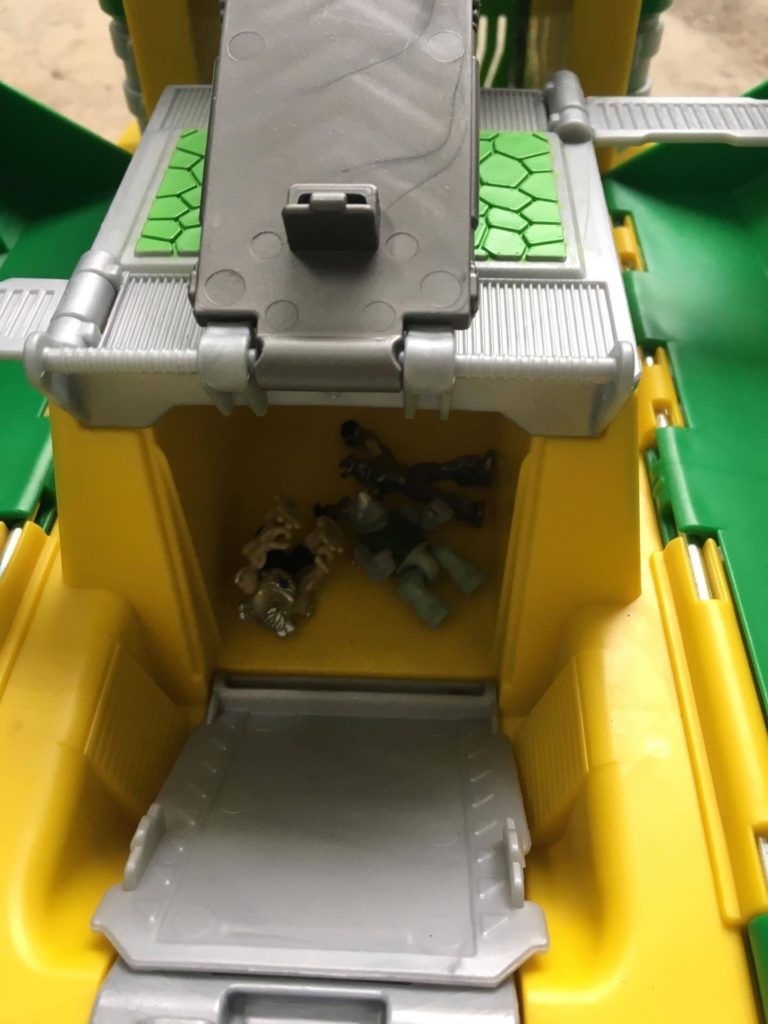 It's easy to understand how this toy works. The giant green brush at the front rolls when you move the vehicle. The bristles, in turn, are able to move the green belt inside that transfers the swept up figures into a tiny jail-like compartment.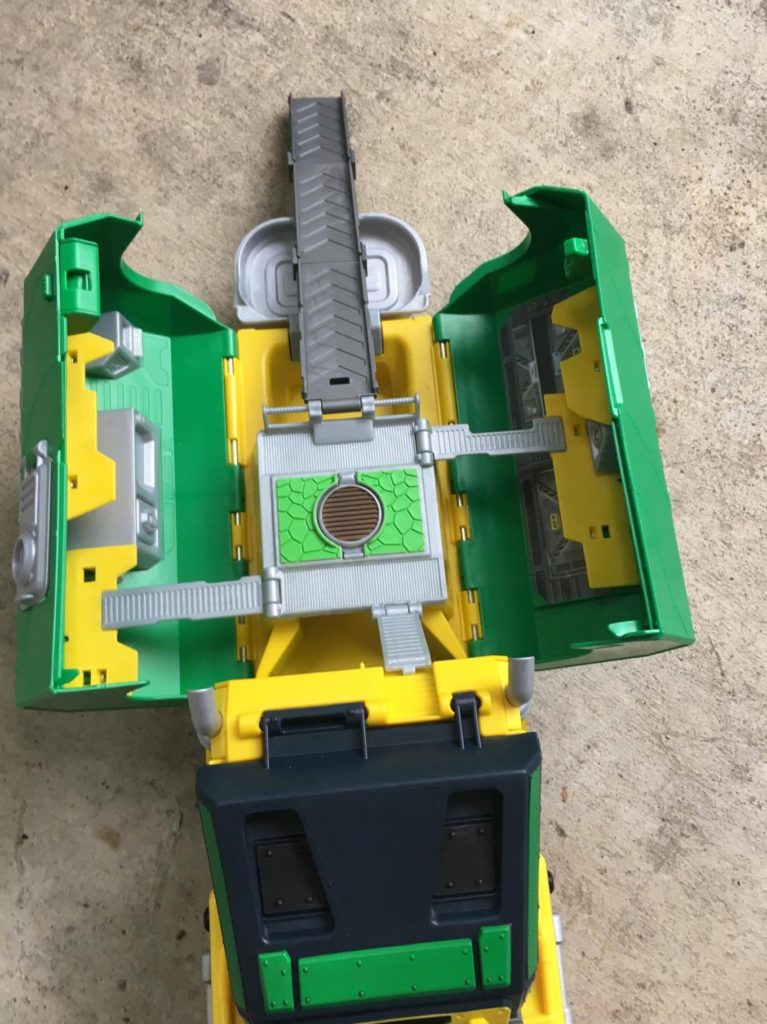 Once you're done sweeping up figures, you can open the vehicle to reveal a playset. It includes a tiny jail, a ramp that can be used with micro vehicles, and two platforms (on each side) that can be used as a laboratory or even a control center depending on your imagination. There's also an Operations Lookout at the front. I also liked the tiny details inside the vehicle.
All in all, the Teenage Mutant Ninja Turtles Micro Mutants Sweeper Ops Vehicle Playset is another impressive offering from Playmates Toys. It's currently available in stores.
I've also reviewed some of the company's Voltron figures!
What are your thoughts about the Micro Mutants Sweeper Ops Vehicle Playset? Let us know.
Author:
Farid-ul-Haq
Farid has a Double Masters in Psychology and Biotechnology as well as an M.Phil in Molecular Genetics. He is the author of numerous books including Missing in Somerville, and The Game Master of Somerville. He gives us insight into comics, books, TV shows, anime/manga, video games, and movies.

-


*Read our before commenting.*

Please do not copy our content in whole to other websites. Linkbacks are encouraged.