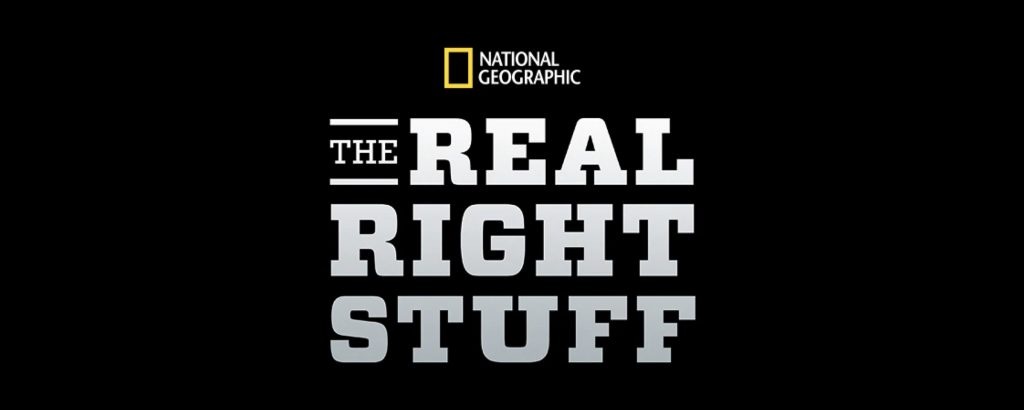 If you've been enjoying The Right Stuff, the new streaming series from Disney+ and National Geographic based on Tom Wolfe's book of the same name, then you should definitely consider checking out The Real Right Stuff when it premieres this Friday. The documentary, directed and produced by Emmy and Peabody Award-winning filmmaker Tom Jennings, is the real story of America's first astronauts, the seven men chosen for NASA's Project Mercury.
The Real Right Stuff, from National Geographic, is presented in the same narration-free format as Jennings's 2019 documentary Apollo: Missions to the Moon (also from National Geographic, currently available to stream on Disney+) and uses only archival footage to tell the story of the original Mercury 7 astronauts. Not only is there no narration (aside from voice-overs taken from the footage), there are no modern-day interviews, which makes sense as none of the Mercury astronauts are still alive; this is the story of the astronauts as told by the astronauts themselves.
Anyone who has seen Apollo: Missions to the Moon may recognize some of the footage near the end, but for the most part a lot of what you see in this documentary will be brand-new. Jennings and his crew combed through hundreds of hours of film and radio broadcasts, interviews, photos, and home videos for never-before-seen footage to complete the film. I was born twenty years too late to experience this in person, but watching this film is almost like living through it.
As a fan of The Right Stuff (check our coverage here) and the space program in general, not to mention as someone whose day job is being an archivist, watching this film was like Christmas come early. A lot of the footage used hasn't been seen in decades, if at all, by the vast majority of people who will be watching. In crisp, clear detail, we get to see the astronauts not only on their missions, but also training, doing press conferences and interviews, and spending time with their families.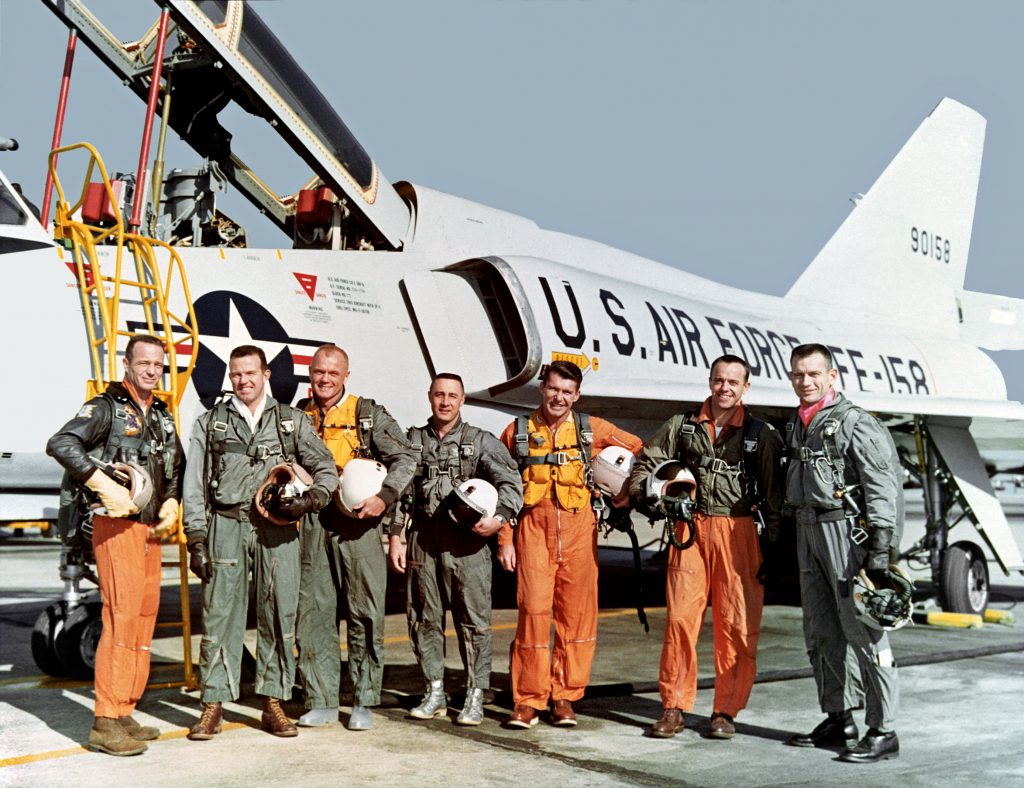 Something I really appreciated being able to see were, in addition to the actual broadcasts, the inclusion of "man on the street" interviews, where a reporter grabs a microphone and talks to random passersby on the street. Those are peppered throughout the film, and I absolutely love getting to hear the public's real-life reactions to what was going on.
Given the vast amount of material provided to the filmmakers, it would be near impossible to present a complete picture of Project Mercury, which ran from 1958 to 1963 and put six of its seven astronauts into space. However, this film comes close, highlighting the big moments of the program, which revolutionized America's role in space exploration.
A lot of focus is given to the first four flights of the program – the two big firsts for American space exploration (Alan Shephard and John Glenn) and two missions that had problems (Gus Grissom and Scott Carpenter) – which are very dramatic and exciting. I was a little upset that there wasn't more time spent on the final two flights (Wally Schirra and Gordon Cooper), which are just given title cards near the end, at least in the version screened for press.
There is also quite a bit of attention paid to the lead-up to Mercury, including some footage of the Soviet program, which was pretty amazing to see.
The Real Right Stuff is a thrilling adventure and serves as a perfect complement to the Disney+ series and debuts on the same day that The Right Stuff premieres its season finale, this Friday, November 20.
Make sure you stay tuned later this week for our interview with director/producer Tom Jennings!
*I was provided with a free screener of The Real Right Stuff in exchange for an honest review. All opinions are my own.*
Author:
Jamie Sugah
Jamie has a BA in English with a focus in creative writing from The Ohio State University. She self-published her first novel, The Perils of Long Hair on a Windy Day, which is available through Amazon. She is currently an archivist and lives in New York City with her demon ninja vampire cat. She covers television, books, movies, anime, and conventions in the NYC area.

-


Read our before commenting.
Do not copy our content in whole to other websites. Linkbacks are encouraged.
Copyright © The Geekiary