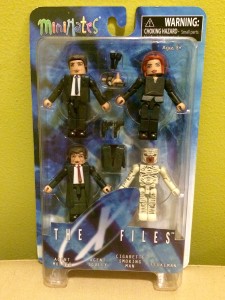 I first saw the upcoming X-Files Classic Series Minimates set at C2E2 when I interviewed Diamond Select Toys marketing director Zach Oat, and I was more than a little bit excited to get my hands on this set – especially as I am already the proud owner of several of their X-Files products. In fact, I've had the Modern Mulder & Scully Minimates set on display in my home workstation for quite a while…but despite enjoying some of the new X-Files episodes, my heart (like that of most others, I think) still lies with the original series. (Very, very solidly, I might add.)
The X-Files Classic Series Minimates were released at the very end of March, and you can purchase the set for $24.99 on the Diamond Select Toys website, or check them out at your local comic book shop.
Of course I couldn't pass up the chance to add young(er) Mulder and Scully to my little desktop arrangement, and of course they are facing off with the other two X-Files Classic Series Minimates that are included in the set – the Cigarette Smoking Man and, of all the crazy beings from the original episodes… season two's Flukeman. This addition is amusing in its own right because some time after Mulder and Scully encountered the Flukeman, she said that she wouldn't have changed a day of the four years they'd been working together – except for the Flukeman case. And that makes me love my Flukeman Minimate even more!
Now, this may not be my final setup, but I'm still pretty proud to have this roundup of awesome Minimates in front of me whenever I sit down to work at home…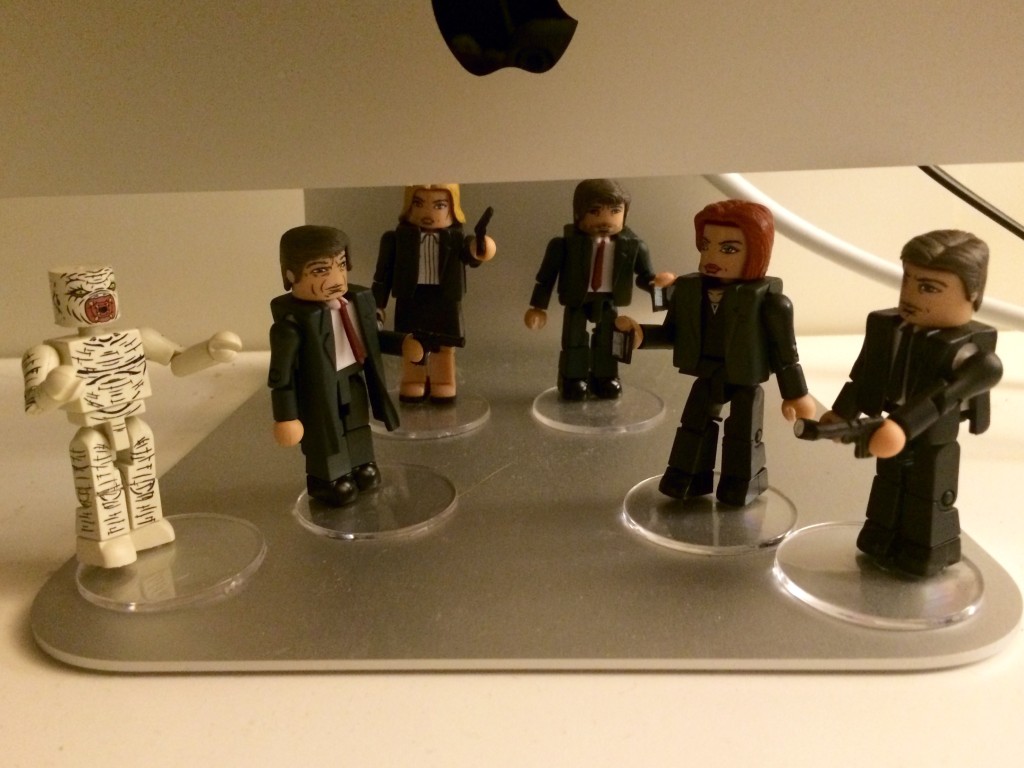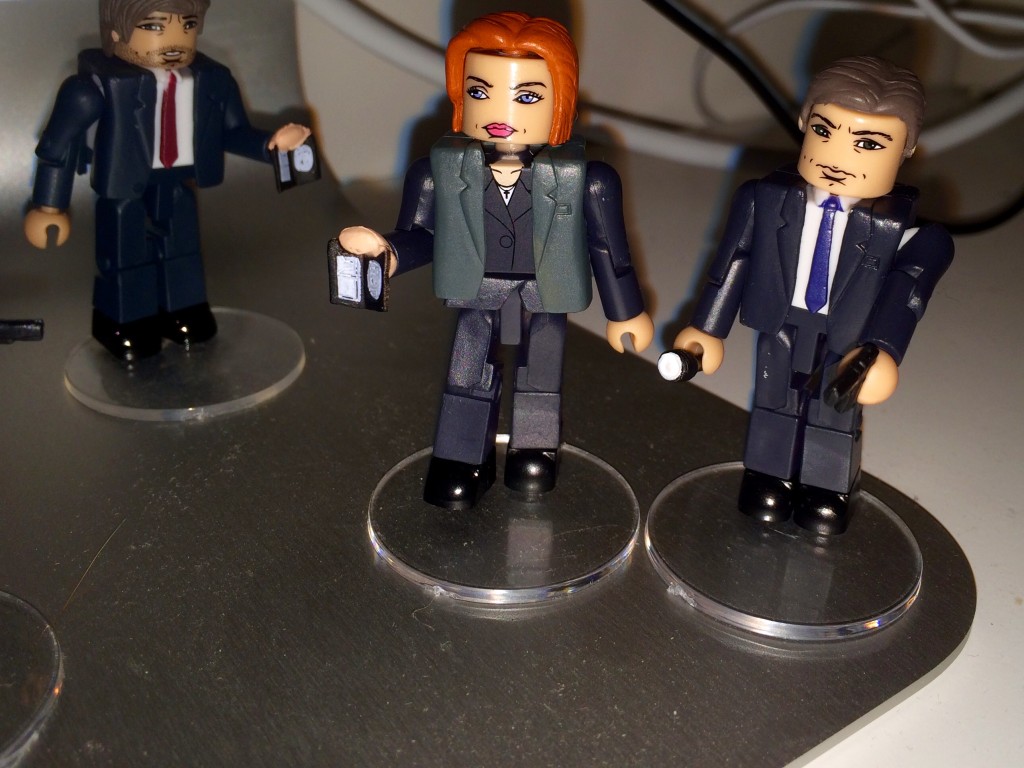 Tara Lynne is an author, fandom and geek culture expert, and public speaker. She founded Ice & Fire Con, the first ever Game of Thrones convention in the US, and now runs its parent company Saga Event Planning.

-


Read our before commenting.
Do not copy our content in whole to other websites. Linkbacks are encouraged.
Copyright © The Geekiary