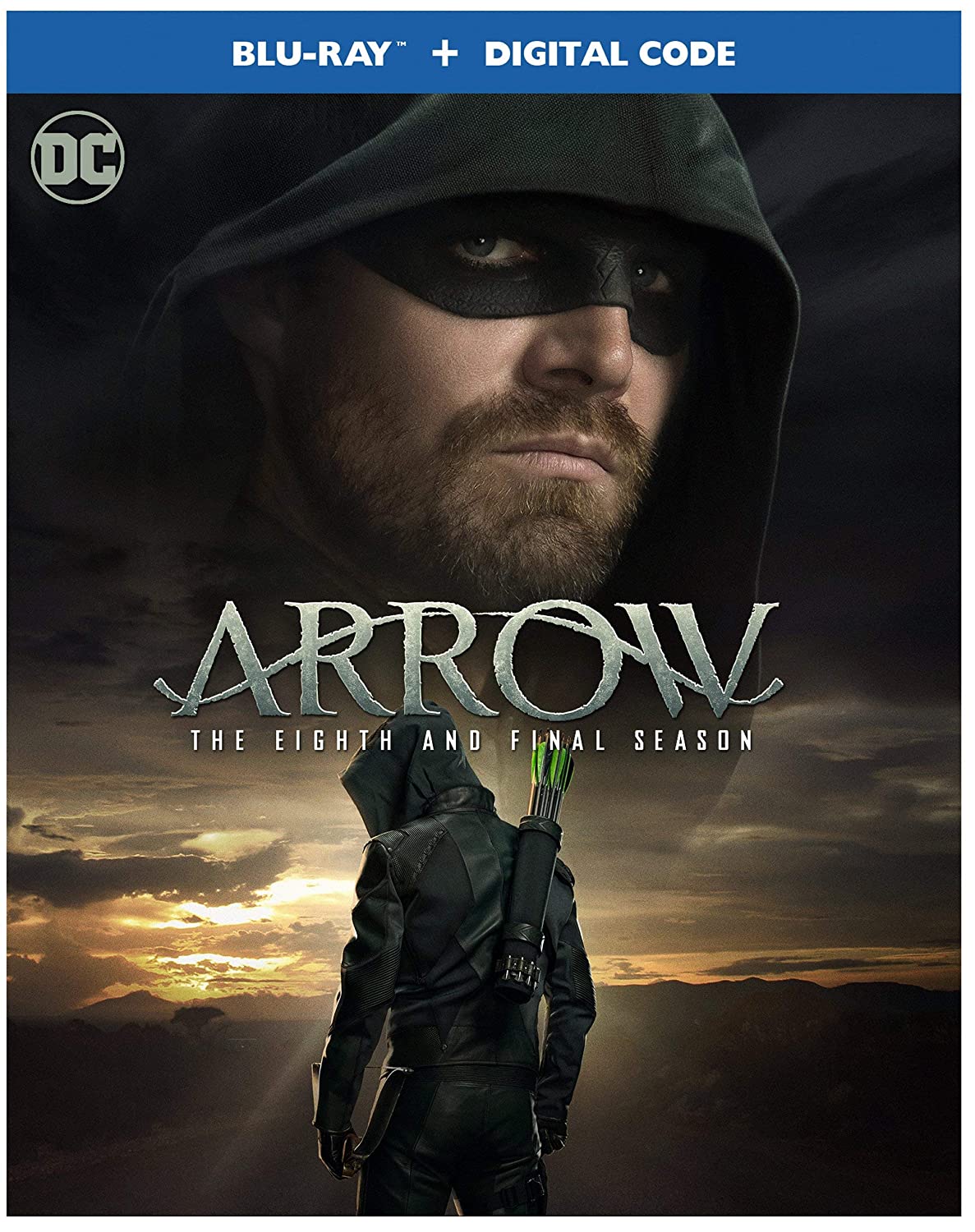 Arrow launched what went on to be known as The CW's popular "Arrowverse" line of DC superhero programming and now you can own the show's eighth and final season on DVD and Blu-ray!
Warner Bros. Home Entertainment provided me with a free digital copy of Arrow's Eighth and Final Season that I reviewed in this blog post. The opinions that I share are my own.
Arrow first aired back in 2012 and I stuck around for the whole ride. I couldn't even believe the news when I heard that Arrow was heading into its last season. The CW's Arrowverse just wouldn't feel the same without Oliver Queen and the rest of Team Arrow. And now that it has been a few months without Arrow, I can safely confirm it really doesn't feel the same.
The final season of Arrow was different from the rest of the seasons, not just because it was the last installment of the series, but because the episode order was cut down drastically, from the typical 22-23 episodes, down to only 10. And technically, 2 of those episodes weren't necessarily part of the actual season. Episode 8×08 was the 4th part of the annual Arrowverse crossover event, Crisis on Infinite Earths. And episode 8×09 was backdoor pilot for the potential spinoff series, Green Arrow & The Canaries.
While I personally felt a strong sentimental connection to this season of the show, I have to admit it was not my favorite. Normally, I'd be happy with the shorter bunch of episodes per season, seeing as how The CW's Arrowverse shows tend to feel bloated from time-to-time. And yet, having only 10 episodes for the last outing of the series that started everything felt lackluster to me because so much of the very little time left was wasted on frivolous things.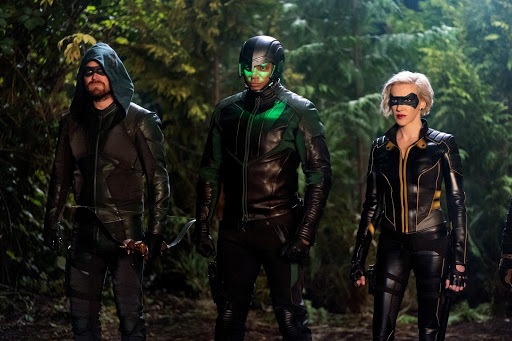 Arrow's season eight was essentially in two separate acts—pre-Crisis and post-Crisis. The pre-Crisis episodes (8×01-7) spent the majority of the time revisiting most of the threats and locations that Oliver had been challenged to defeat in prior seasons.
This gave us the return of characters like Talia Al Ghul, Tommy Merlyn, Thea Queen, Roy Harper, Quentin Lance, Prometheus, and Moira Queen. But while these episodes brought back familiar faces, the rest of the content felt like filler and the episodes sorely missed the great chemistry between Oliver and Felicity (you should know Felicity's actress left the show prior to the series' final season).
Admittedly, things feeling like filler was a problem that The Flash also had with it's sixth season's pre-crisis episodes. There was no real direction and all of the episodes leading up to the crossover event felt as though they were there to just keep the audience busy. Oliver spent the entirety of his last episodes on-screen talking about how the Crisis was coming while not doing much more.
The last two episodes of the season (post-Crisis) felt even messier because Oliver was now dead. And while superhero characters frequently die, only to come back a few episodes later, his death was permanent. As a result, the last couple of episodes felt disjointed and mournful without the leading man there to carry things along.
However, I do have to admit the closing scene of the series finale with Oliver and Felicity was too sweet to handle. I loved it. Very rarely can a television show end the series with the main character dying without things seeming a bit too rushed. And yet, Oliver's death didn't necessarily feel cheap. Yes, the last episodes felt off without him, but it didn't feel as though the writers backed themselves into a corner and had to suffer from the errors of their writing. Things made sense and there was a sense of completeness by the final scene of this series.
That being said, for those interested in picking up the Blu-ray and DVD, I have the breakdown!
The Blu-Ray edition of Arrow's eighth season includes:
The complete 5-episode Crisis on Infinite Earths crossover event.
Crisis Past and Present: Kevin Conroy, Bat Legend. (Bonus (Featurette)
Crisis Past and Present: Superman vs. Superman. (Bonus Featurette)
Crisis on Infinite Earths: The Architects Return! (Bonus Featurette)
Character in Crisis: Pariah! (Bonus Featurette)
Character in Crisis: The Anti-Monitor (Bonus Featurette)
Crisis Management (Bonus Featurette)
DC San Diego Comic-Con Sizzle Reel (3 Minutes)
Arrow: Hitting The Bullseye (Special Feature)
Deleted Scenes
The DVD edition of Arrow's eighth season include:
Crisis on Infinite Earth (Hour Four): Episode 8×08
Arrow: Hitting The Bullseye (Special Feature)
Deleted Scenes
Both the DVD and Blu-ray editions of Arrow: The Eighth and Final Season will be available for purchase today.
Arrow: The Eighth and Final Season is priced to own at $24.98 SRP ($29.98 in Canada) and $29.98 SRP ($39.99 in Canada) for the Blu-ray which includes a Digital Code (for the U.S. only).
Of course, the entire eighth season is also currently available to own digitally through digital retailers!
You should also know that, as we mentioned before, Arrow: The Complete Series is also available for fans to own on Blu-ray and DVD for $189.99/$169.99 SRP ($249.99/$229.99 in Canada). The bonus disc is included in the Blu-ray Complete Series set.
How has your journey been as a fan of this long-running series? Are you planning to pick up the last season of Arrow?
Let us know in the comments below!
Author:
Rodney
Rodney has a bachelor's degree in English Literature. Aspiring to one day write television shows and novels, he's an avid slash-shipper and enthusiast for all things gay. Rodney's especially a lover of magic, mystery, and superheroes—holding Harry Potter, the X-Men, and Scooby-Doo close as his own personal favorites. But when he's not fantasizing about how cool it would be to have magic, he's busy writing fanfiction and re-watching old TV shows.

-


Read our before commenting.
Do not copy our content in whole to other websites. Linkbacks are encouraged.
Copyright © The Geekiary