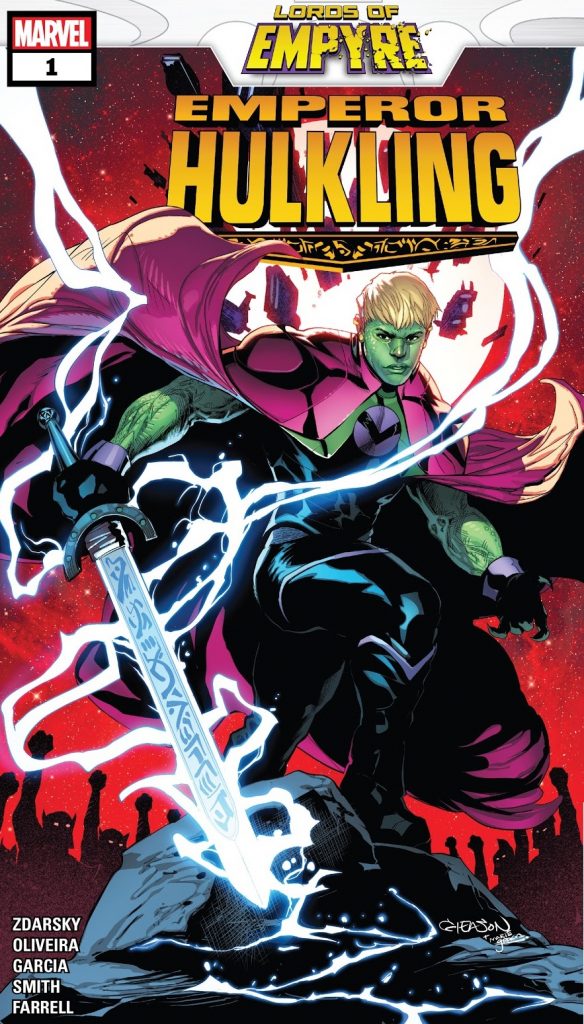 I'm enjoying how a whole lot of comic books are coming out on a weekly basis. It's great to have something new to read during current times. In this week's comic book reviews round-up, I'm covering Empyre Issue 2, Lords of Empyre: Emperor Hulkling Issue 1, Batman Issue 95, and more!
Of course, I will be opening with Lords of Empyre: Emperor Hulkling issue 1 because it gave me everything and more as a fan of Teddy and Billy. From writer Chip Zdarsky and Anthony Oliveira, this issue was perfect (as far as my opinion is concerned). The story served as an introduction to Hulkling and why he's the figurehead of the current Empyre event.
What made this issue a must-read was the focus on Teddy and Billy's relationship. We know that Teddy's been feeling left out because of Wiccan being part of Strikeforce. Also, the fact Teddy's fiance is the future Demiurge always tends to steal the spotlight. However, with the Kree and Skrulls striking an alliance, Teddy has to accept his destiny. I loved seeing how supportive Wiccan was as he stood next to Teddy. Yes, Hulkling is the King of Space and Wiccan is the Demiurge, but to each other, they're just two young queer men in love.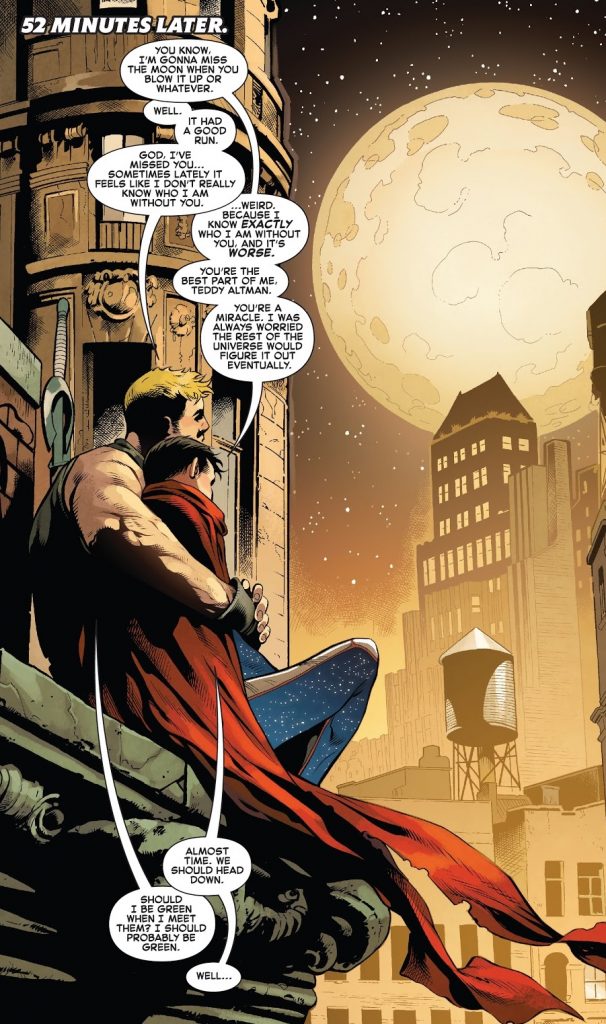 Now, I have to say that I was ready to flip tables because of certain decisions that were made in the narrative. When Hulkling was forced to end his engagement with Wiccan, I was like, "I refuse!". However, Zdarsky and Oliveira made it clear that the bond between Teddy and Billy couldn't be broken. And for that, I applaud both writers. Making loving couples break up just to cause drama is lazy writing.
Wiccan understood what Hulkling had to do to lead the Kree/Skrull army. Even though Wiccan couldn't stay with him on the ship, the future Demiurge will continue to be with the King of Space whenever needed. I can't wait to see the two young heroes team up and save the universe!
Here's to hoping Marvel decides to give Oliveira a Wiccan/Hulkling solo series.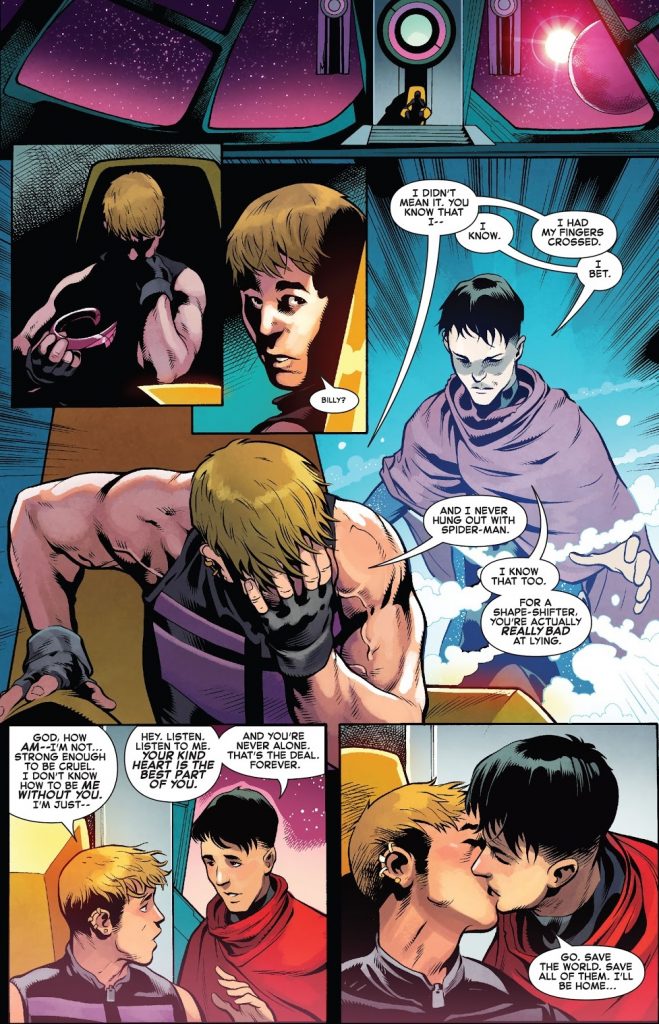 Other than the Wiccan and Hulkling stuff, Lords of Empyre: Emperor Hulkling featured a lot of comedic moments (including queer humor) that readers will enjoy. The art team (artist Manuel Garcia, colorist Triona Farrell, and inker Cam Smith) did an amazing job with this one. The emotional moments between Billy and Teddy were a treat to see.
Recommendation: PICK IT UP!
Does it have obvious queer characters? Yes.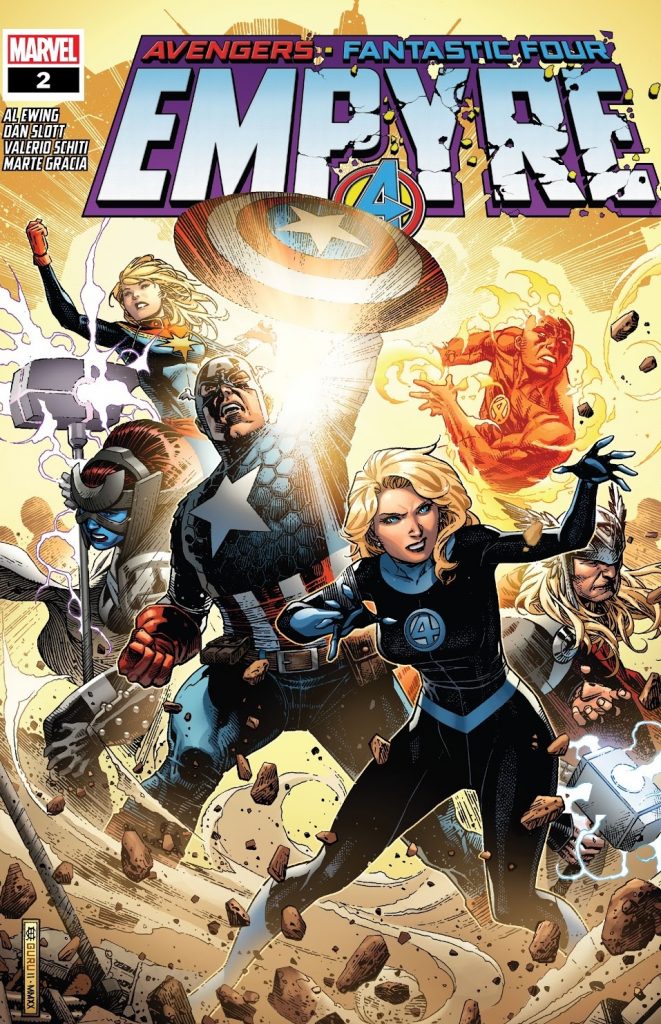 Empyre Issue 2
The second issue of Empyre, from writers Al Ewing and Dan Slott was kind of a fast-read. Nothing surprising happened. The heroes found out they were betrayed by the Cotati. The scene where Captain Marvel absorbed the magical energy of Hulkling's Space Sword was cool, though.
Recommendation: I guess.
Does it have obvious queer characters? Yes.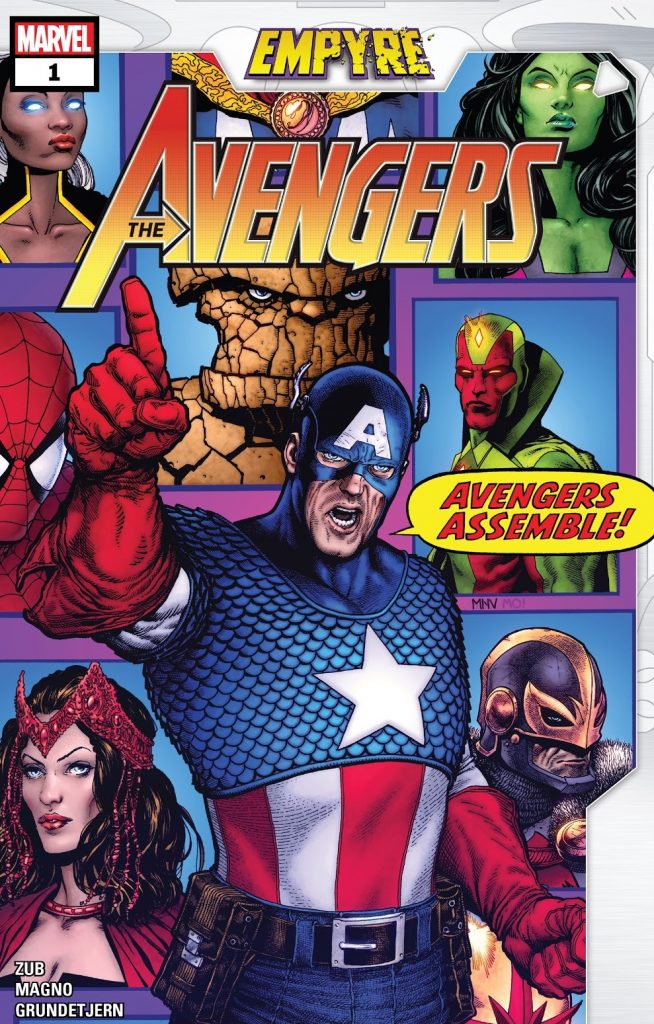 Empyre: Avengers Issue 1
With the Cotati attacking Earth, Empyre: Avengers Issue 1, by writer Jim Zub, showed Earth's heroes (even some not so famous ones) working together to save innocent people. If you wanted to pick this issue up because the cover featured Storm, don't. She isn't in this. And yes, I was disappointed. Maybe she will appear down the line? Let's see.
I do have to applaud artist Carlos Magno and colorist Espen Grundetjern. The character designs of the Cotati requires a lot of detail.
Recommendation: Meh!
Does it have obvious queer characters? No.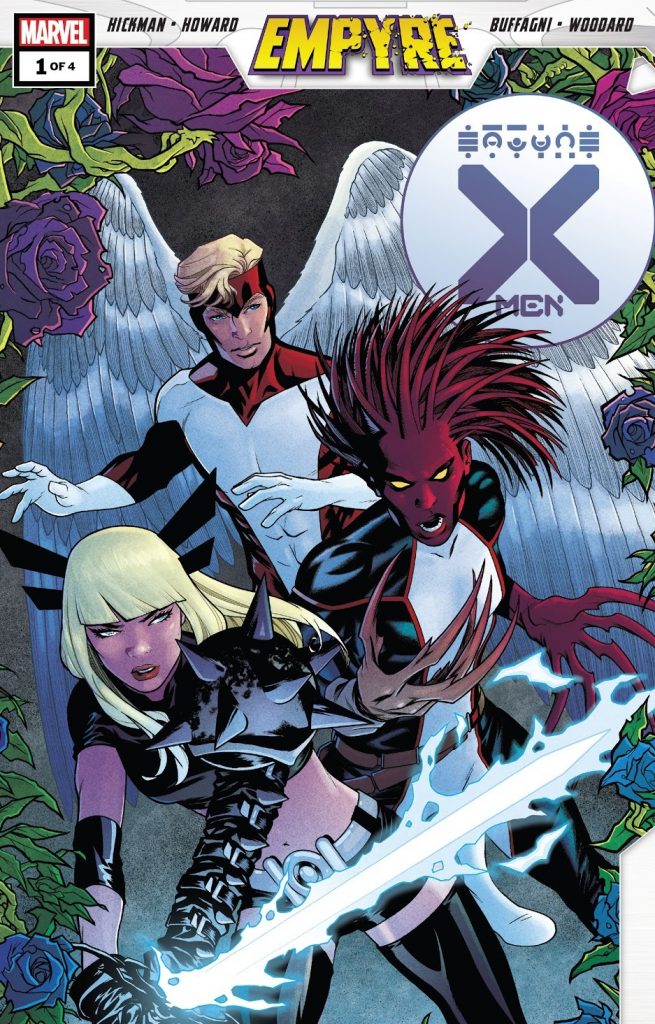 Empyre: X-Men Issue 1
Sigh! I would like Wanda to try and chill. I understand she still feels guilty about depowering millions of mutants, but that's something she just has to live with. However, Wanda's always causing trouble, and Empyre: X-Men Issue 1 is no different. After realizing she couldn't erase M-Day from existence, she decided to do something else. For those who don't know, millions of mutants died in Genosha. So, Wanda decided to resurrect them. Ufff!
Genosha's full of zombie mutants now. And while that's a dangerous threat, writers Jonathan Hickman and Tini Howard were still able to add some comedy. This issue was basically plants (the Cotati) vs zombies (resurrected mutants) with Angel, Magik, Multiple Man, and Monet stuck in the confrontation. Also, do you all remember the old women from Hordeculture? They appear as well.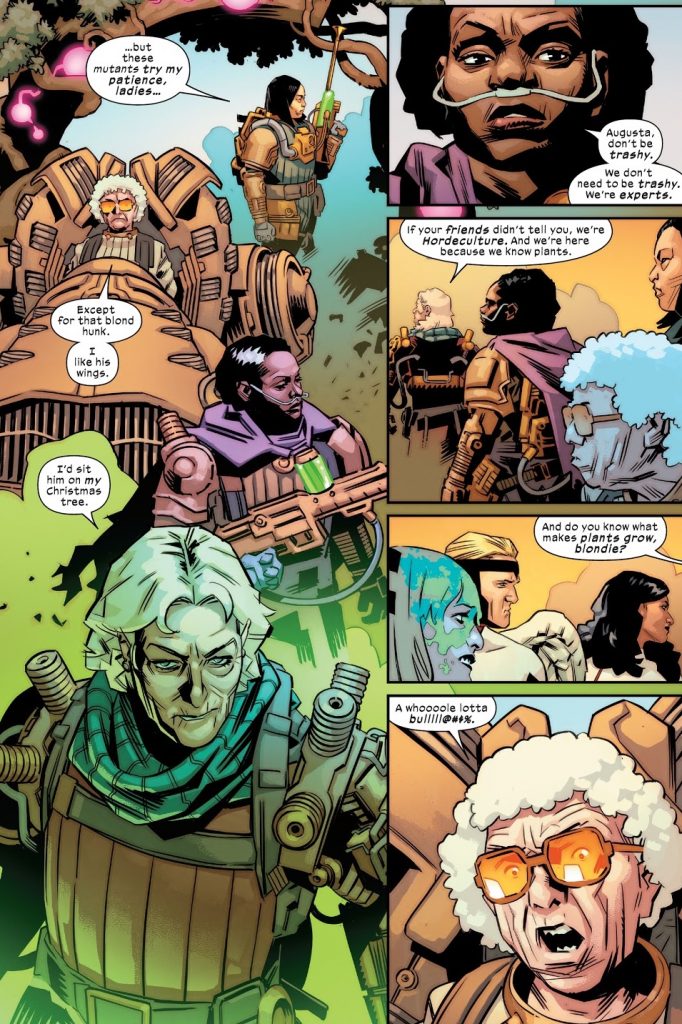 I can't wait to see what happens next. It feels like an X-Men story rather than a strictly Empyre tie-in, and I'm here for it.
Recommendation: Pick it up.
Does it have obvious queer characters? No.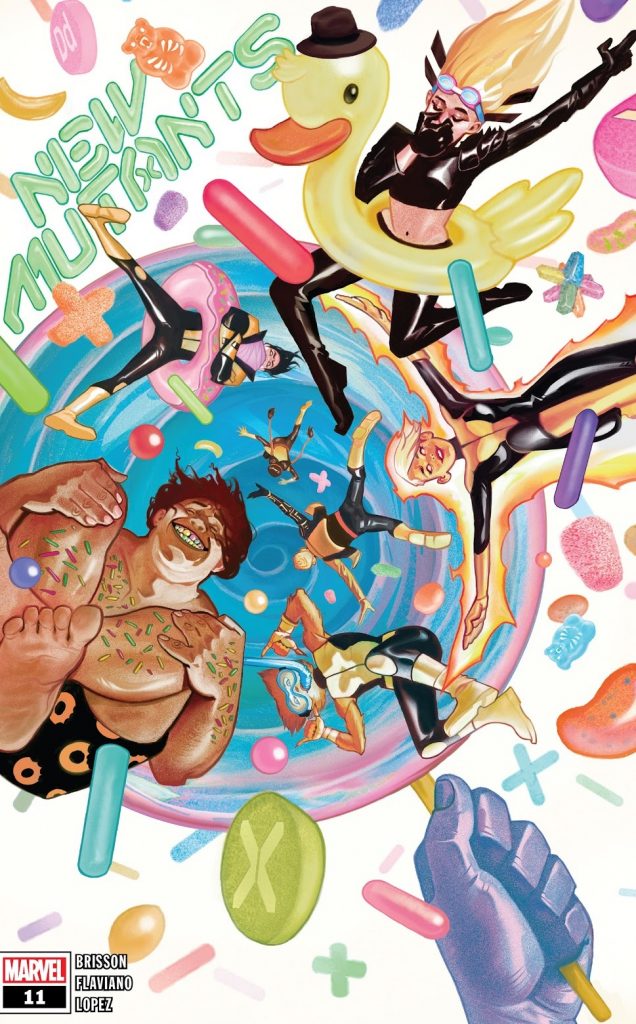 New Mutants Issue 11
The latest issue of New Mutants helped bring Ed Brisson's current arc to a close. Our team of heroes was able to subdue the dangerous young mutant, named Cosmar, after Wildside gave her pleasant dreams. Artist Flaviano's work really complimented the story's weirdness. Anyway, it looks like the team will be dealing with a blog that's doxxing other mutants and putting them in danger.
Recommendation: Pick it up.
Does it have obvious queer characters? Yes.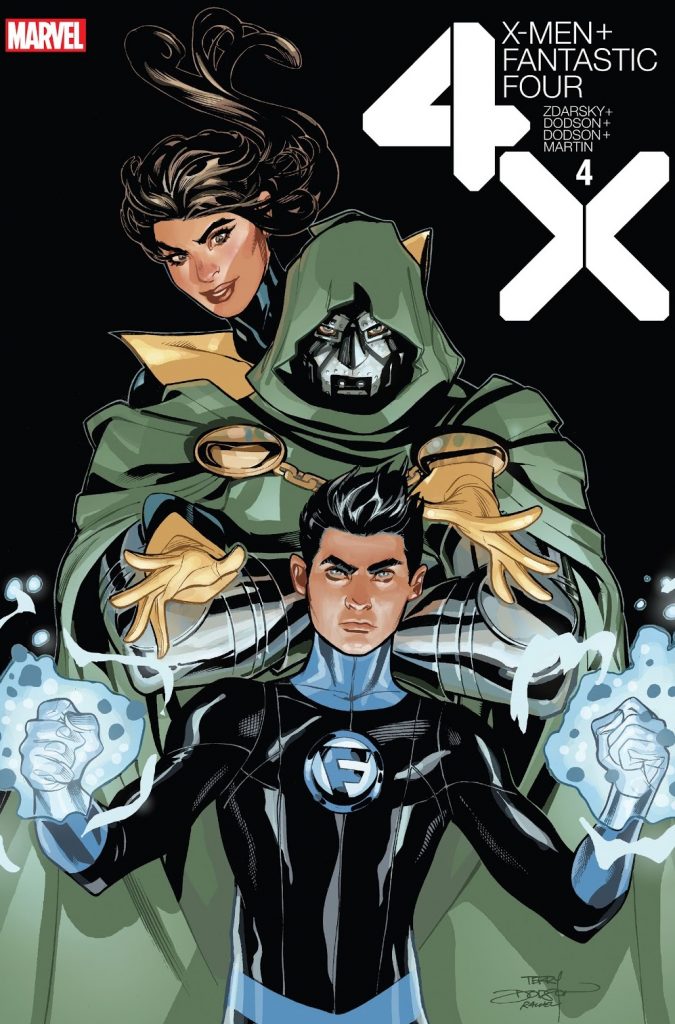 X-Men + Fantastic Four Issue 4
From writer Chip Zdarsky, the final issue of X-Men + Fantastic Four reached a (kind of) predictable end. Of course, Doom had his own hidden intentions behind helping Franklin. Of course, Franklin's powers are still acting weird.
In my opinion, the final panels of this issue were the most impactful. Seeing Professor X and Magneto walking up to Reed and removing his memories of how to create a mutant gene manipulating device was a very powerful move. Such a move might come back to haunt Charles and Magento down the line, but it was still very cool to see the two tell Reed he should stop messing with mutants.
Also, Doom's not happy with Krakoa gaining power. So, I'm looking forward to seeing what he decides to do. He's clearly not going to allow mutants to call themselves the superior race.
Recommendation: I guess.
Does it have obvious queer characters? Yes.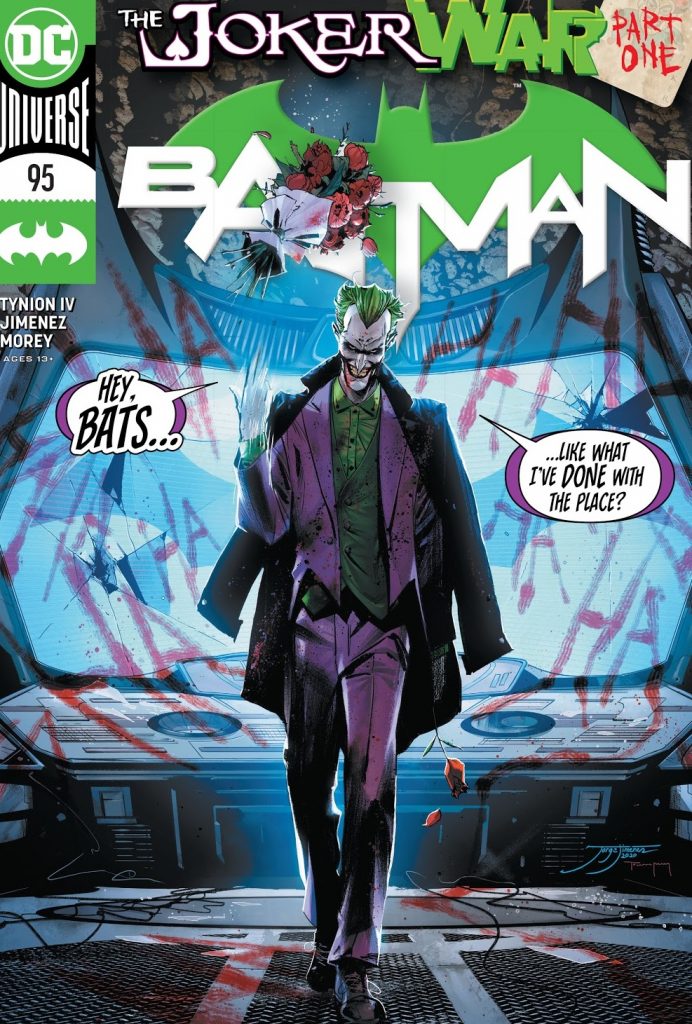 Batman Issue 95
I don't know what writer James Tynion IV has planned, but I would like for him to get on with it already. Batman Issue 95 was quite boring, in my opinion. Apparantly, Bruce got a new Batsuit even he didn't know existed.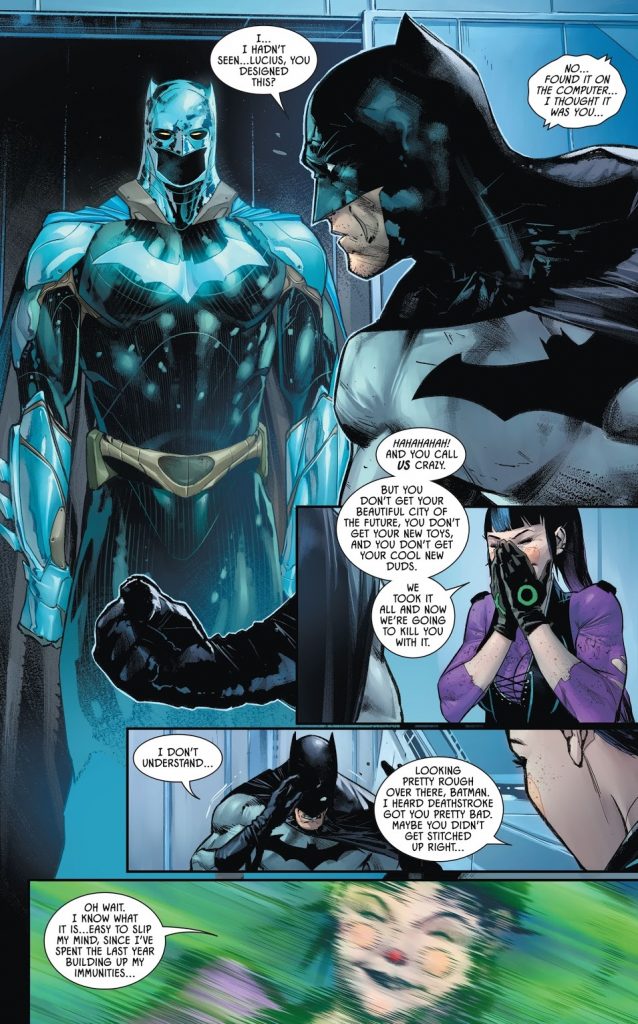 Recommendation: Meh!
Does it have obvious queer characters? Yes.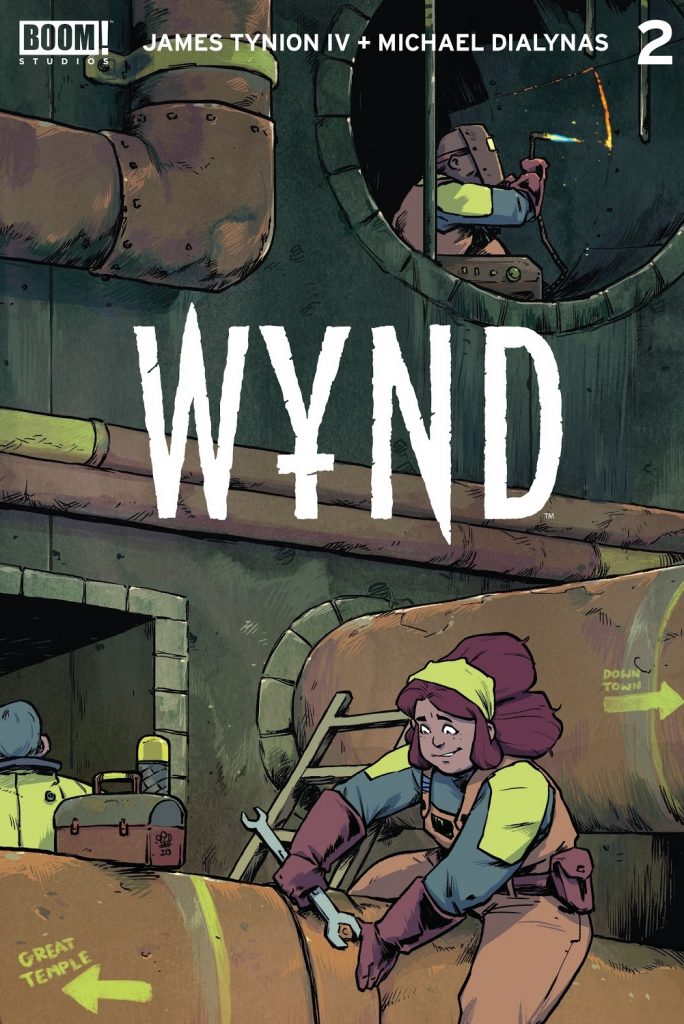 Wynd Issue 2
While James Tynion IV's work on Batman has been a bit of a drag, at least, we have Wynd Issue 2 to showcase his enjoyable original storytelling. Things are turning dangerous in Pipetown and it's time for Wynd to leave. We got a lot of information regarding Wynd and the Bandaged Man's past. And while wanting Wynd to be transported to a place where he can live freely made sense, we know that Wynd's afraid of the magic growing inside him. The young boy wants to be normal, but he can't. And yes, the parallels to growing up as a queer kid and feeling different are intentional.
Michael Dialynas' art does a great job of bringing the fantastical world of Wynd to life. But don't be fooled by the cuteness because again, with the Bandaged Man around, things are far from being adorable. Fingers crossed a streaming service decides to do an animated or live-action adaptation of this story.
Recommendation: PICK IT UP!
Does it have obvious queer characters? Yes.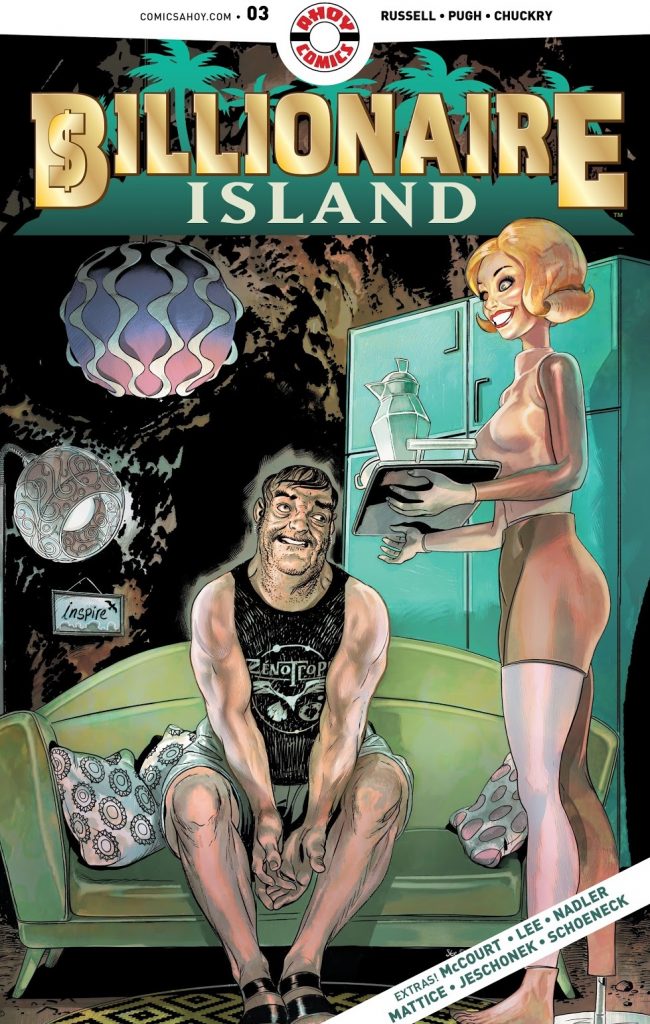 Billionaire Island Issue 3
I was provided with a free review copy of Billionaire Island Issue 3. The opinions are my own.
I really want you all to start reading Billionaire Island from writer Mark Russell. The way it feels current while delivering an engrossing narrative is impressive. The latest issue featured Trent being interrogated and realizing how crazy the billionaires on the island are. The rest of the panels had Shelly and Flynn trying to find a way to get off the island. Turns out, there isn't any. The two are stuck and Flynn doesn't take the news well.
Russell's storytelling continued to be quite pointed in the latest issue. I appreciated his insight into human nature. I can't wait to see what happens next. Also, are Shelly and Trent operating on the same timeline? Just a thought.
Recommendation: PICK IT UP!
Does it have obvious queer characters? No.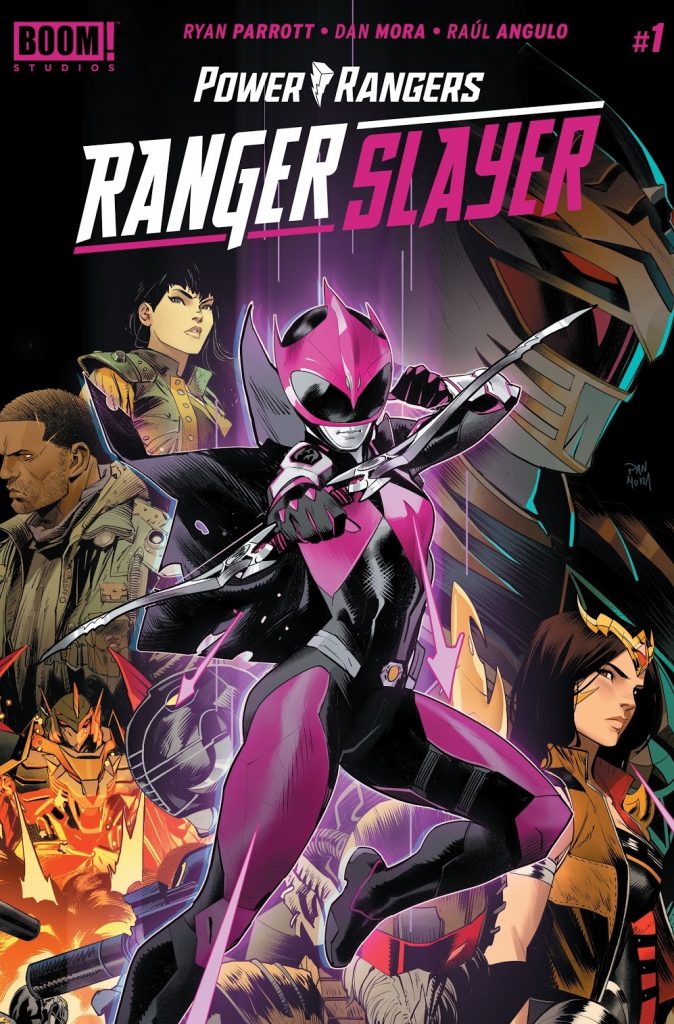 Power Rangers: Ranger Slayer Issue 1
I ended up being a fan of Ranger Slayer the moment she appeared. From writer Ryan Parrott, Ranger Slayer Issue 1 featured Kimberly Hart going back to the Coinless world to atone for her mistakes while working for Drakkon. As a fan of Kimberly, I can't tell you how much I enjoyed reading every panel of this self-contained story. It's full of the undead, action, and lots of interesting character moments. The final panel gave us a development I can't wait for Parrott to explore down the line.
Recommendation: PICK IT UP!
Does it have obvious queer characters? No.
–
Which comic books did you pick up this week? Did you enjoy Teddy and Billy's relationship in Lords of Empyre: Emperor Hulkling issue 1? Let us know.
–
(Video added July 24, 2020)
Author:
Farid-ul-Haq
Farid has a Double Masters in Psychology and Biotechnology as well as an M.Phil in Molecular Genetics. He is the author of numerous books including Missing in Somerville, and The Game Master of Somerville. He gives us insight into comics, books, TV shows, anime/manga, video games, and movies.

-


Read our before commenting.
Do not copy our content in whole to other websites. Linkbacks are encouraged.
Copyright © The Geekiary