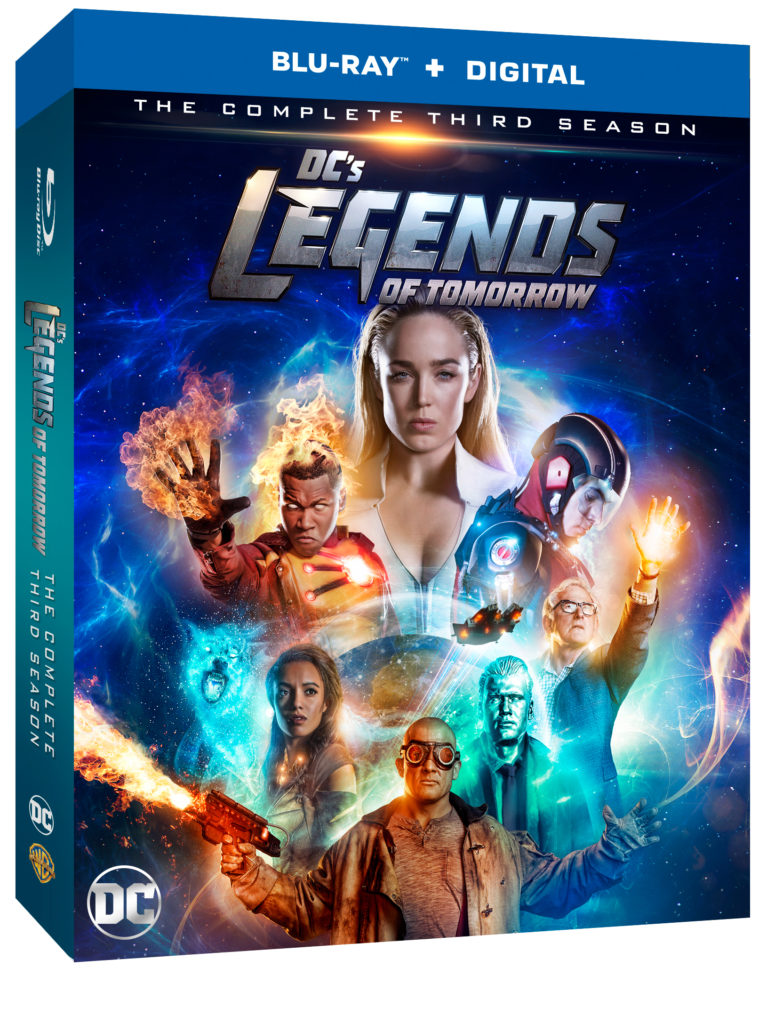 DC's Legends of Tomorrow: The Complete Third Season is currently available on Digital, Blu-ray, and DVD from Warner Bros. Home Entertainment. The DC's Legends of Tomorrow Season Three Blu-ray includes all 18-episodes, the Crisis on Earth-X crossover, and some enjoyable extras.
Warner Bros. Home Entertainment provided me with a free copy of the Blu-ray I reviewed in this Blog Post. The opinions I share are my own.
Now, I know DC's Legends of Tomorrow isn't taken seriously by some fans of the Arrowverse. However, I have to be honest and say I enjoy watching it. I like how the show's tone is different from The Flash, Arrow, and Supergirl. I am a fan of comic book based content which doesn't take itself too seriously and DC's Legends of Tomorrow offers me just that.
DC's Legends of Tomorrow season three ended up being an enjoyable ride that lasted 18-episodes. It gave us Beebo!
Here's the official synopsis:
After defeating the Legion of Doom, DC's Legends of Tomorrow face a new threat created by their actions. By revisiting a moment in time that they had already participated in, they've essentially fractured the timeline and created anachronisms all across time! In Season Three, the Legends must find a way to return all the anachronisms to their original timelines before the time stream falls apart.
The third season of DC's LoT introduced new characters including Ava Sharpe and Zari Tomaz. I understand some of the issues certain fans have about Ava being a human woman clone, but I like her as a character. She is queer, alive, and ends up becoming the Director of the Time Bureau. Yay!
Wally West become a part of this season along with John Constantine. So, it was nice to see familiar characters from other DC Comics shows have a role to play.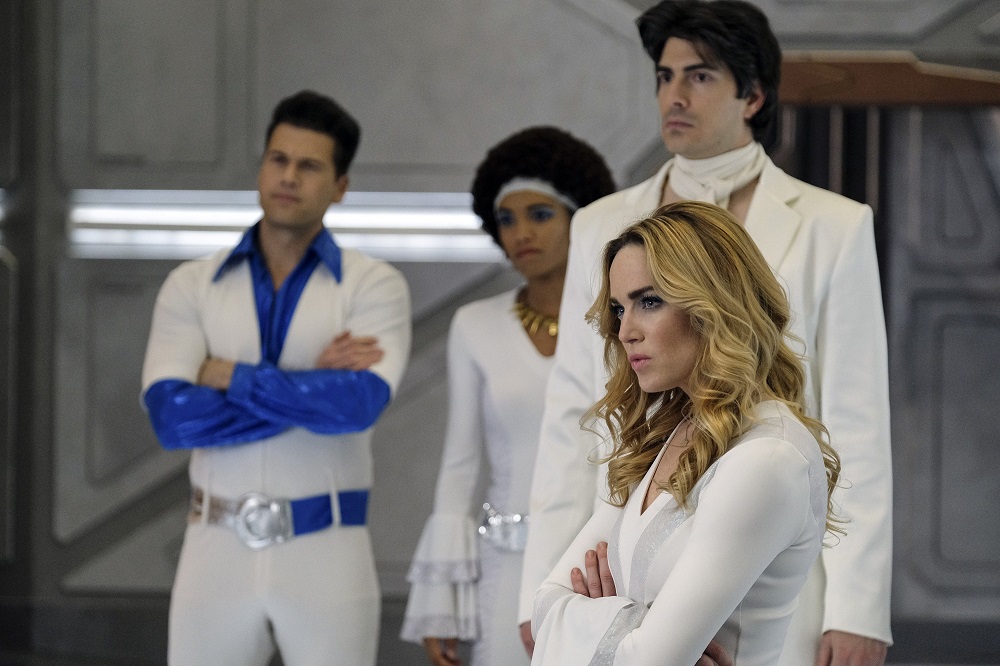 I am very excited for DC's Legends of Tomorrow Season Four which is set to premiere on The CW on October 22, 2018. While it will only be 16-episodes long, the recent 'Misfits' trailer makes it obvious the series is going to pack as much fun as possible in the upcoming shorter season.
Coming to the DC's Legends of Tomorrow Season 3 Blu-ray release, it comes in your standard case with the main artwork displayed on the front and the synopsis along with a list of extras on the back. The 3-disc DC's Legends of Tomorrow Season Three Blu-ray set features 1080p Full HD Video with DTS-HD Master Audio for English 5.1. So, no concerns as far as video and audio presentation go. The Blu-ray release also includes a Digital Copy.
The Extra Features are:
The Best of DC TV's Comic-Con Panels San Diego 2017 (58:27 min) – These are the same panel highlights we have seen in the Gotham, The Flash, Supergirl, and Arrow home releases this year.
Inside the Crossover: Crisis on Earth-X (41:59 min) – The same feature included in this year's Arrowverse releases.
Post Production Theater (06:12 min) – A very entertaining piece of content. You should check it out for the Batman v Beebo alone.
The Tome Calibrators: Legends Assemble! (17:52 mins) – Highlighting the adventures the team had during the third season along with producer interviews.
Gag Reel (07:28 min) 
Deleted Scenes
Along with you being able to own the series on Digital right now, DC's Legends of Tomorrow: The Complete Third Season is currently available at $39.99 SRP for the Blu-ray (including a Digital Copy) and $29.98 SRP for the DVD.
You can also read my review of DC's Legends of Tomorrow: The Complete Second Season Blu-ray release.
What did you think of DC's Legends of Tomorrow Season Three? Are you looking forward to the fourth outing? Let us know.
Author:
Farid-ul-Haq
Farid has a Double Masters in Psychology and Biotechnology as well as an M.Phil in Molecular Genetics. He is the author of numerous books including Missing in Somerville, and The Game Master of Somerville. He gives us insight into comics, books, TV shows, anime/manga, video games, and movies.

-


Read our before commenting.
Do not copy our content in whole to other websites. Linkbacks are encouraged.
Copyright © The Geekiary