Quinni-Con 2014: Who can say no to a FREE convention?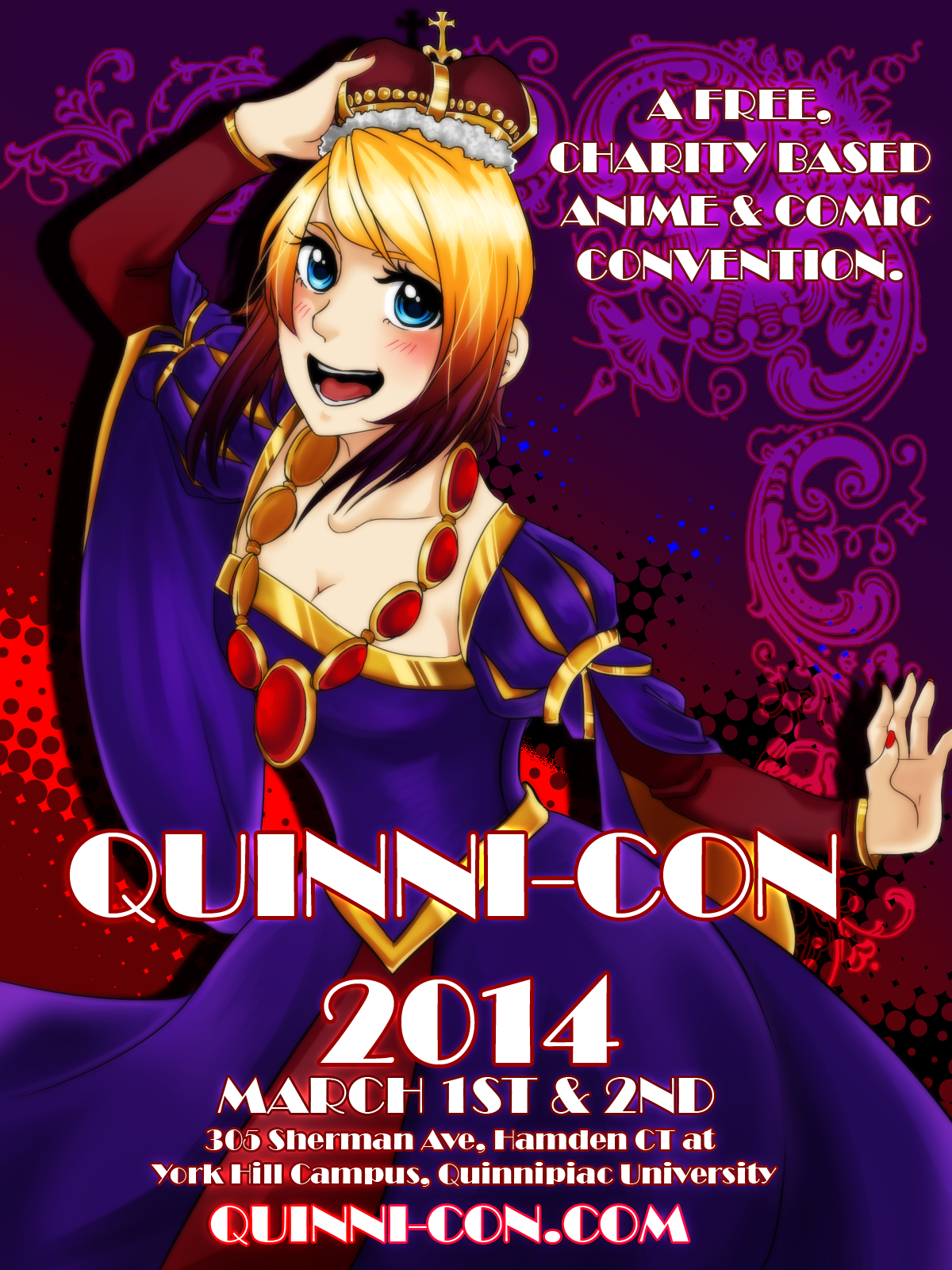 As someone who enjoys going to conventions – particularly ones with smaller and therefore more intimate atmospheres – I'm always on the lookout for upcoming events. Quinni-Con caught my eye not only because it takes place in my home state of Connecticut (and on a beautiful college campus, at that), but because it's also a free con – though they do accept donations, which will be sent to Child's Play Charity.
In terms of the 'what/when/where/why': Quinni-Con is a celebration of art, film, food, music, dance, and Japanese culture. It is a two day event held on March 1 and 2, 2014 at Quinnipiac University's York Hill Campus (305 Sherman Avenue, Hamden, CT 06518). There are many different events at the convention – everything from guest speakers to movie screenings to dances and more. The purpose of the convention is to bring people of all ages together to have a great time, make friends, and try something different!
Some of Quinni-Con's special guests are Mike Pollock, PurpleEyesWTF, Chris Patton, Mike & Jessi, the 501st Legion, Crunk Witch, Rusty Gilligan & Jim Taylor.
I suggest checking out their website – you can even pre-register, and remember, it's all free!
Tara Lynne is a fandom and geek culture expert, public speaker, and character cosplayer who is best known for her Cersei Lannister (Game of Thrones), Starbuck (Battlestar Galactica), and Andrea (The Walking Dead) cosplays. She founded Ice & Fire Con, the first ever Game of Thrones convention in the US, and now runs its parent company Saga Event Planning.
Read our before commenting.
Please do not copy our content in whole to other websites. Linkbacks are encouraged.