Starfire #2 & #3 Review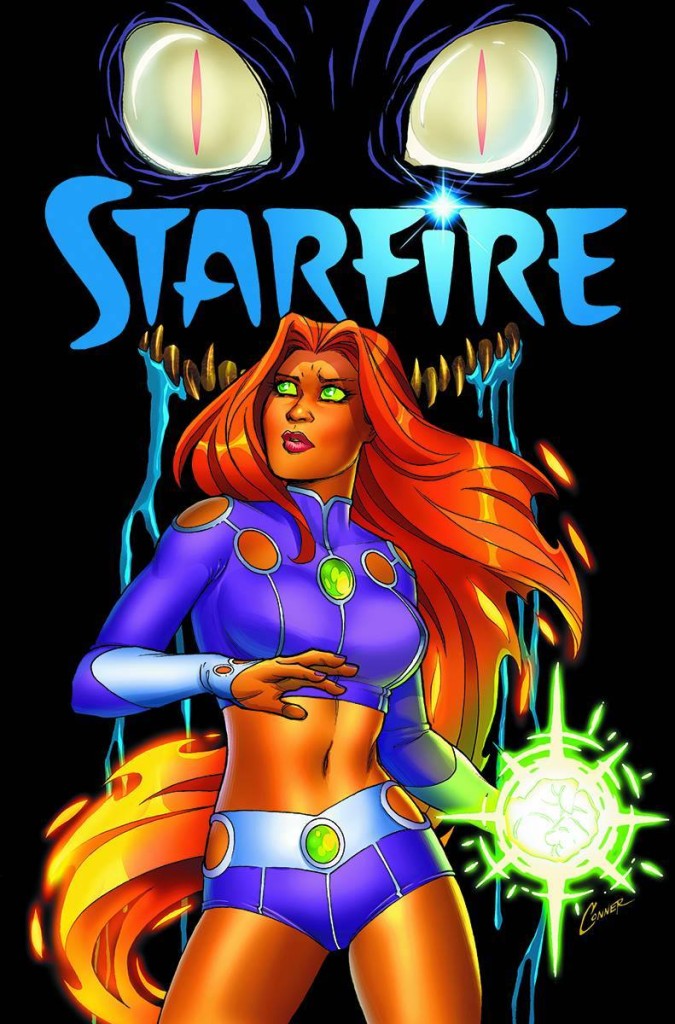 Issues 2 and 3 of Starfire continue to paint an interesting story with three dimensional characters who have their own unique stories.  Not just Kori, but Sheriff Stella Gomez, her brother Sol, and a new character with powers introduced at the end of issue 3.  The writing is enjoyable, cute, and engaging with a good balance of action and character building.
Key West is still dealing with the hurricane and its aftermath.  Kori was helping with the rescue efforts. Meanwhile, some type of hell beast came out of the ground, seemingly after Starfire.  There is also trouble on a cruise ship full of dead bodies.  As Kori herself pointed out, Key West seems to be a mixture of beauty and horror. Things really start to get dire by the end of issue 3.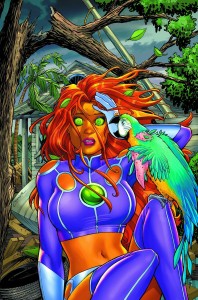 Perhaps the most enjoyable aspect of this series is getting to see Kori learn about living on Earth. There are many things she doesn't understand and the artist gives us these amazingly funny illustrated thought bubbles with Kori's interpretations of things that people are saying and what she thinks they really mean. For instance, in issue 3, Kori talks to Sol about having enough money for now to cover electricity and water, according to Stella, for the room she is renting.  Kori pictures hats on top of electricity and water.  There is also a cute exchange where Sol explains to Kori about Hemingway Cats and why they are called that. (Appropriate to the comic as Ernest Hemingway was given his first cat from a Key West sea captain).
Speaking of Emanuela Lupacchino's art; it's just gorgeous. Definitely the right combination of writers and artist to really make this comic work.  I have not been disappointed at all with this series. The writing is smart and Kori is empowered and strong. What's not to like? This is what we were looking for DC Comics!
Author:
Jessica Halladay
Jessica primarily reviews comics including Nightwing, Deadpool, and Tart. She also offers insights on various other comics, movies, books, games, and other geeky topics.
Read our before commenting.
Please do not copy our content in whole to other websites. Linkbacks are encouraged.