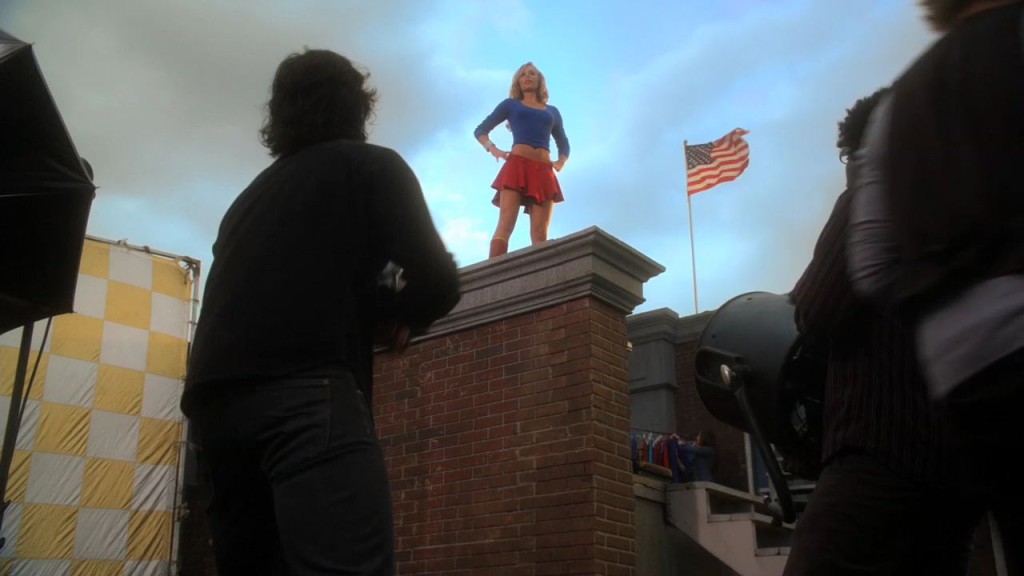 While Arrow had a rocky start, during Season 2 it became one of my favourite genre shows on TV right now. So I am super excited that Arrow creator/producer Greg Berlanti is teaming up with Ali Alder (No Ordinary Family) to attempt to bring Supergirl to the small screen. According to Deadline "Warner Bros. TV, which is behind all DC TV series, will produce with Berlanti's studio-based Berlanti Prods". The project "will be a new interpretation of the Supergirl character and her story."
The project is still in early stages, and will apparently be "pitched to the major networks the way WBTV and DC did with their high profile Batman prequel Gotham, which landed at Fox with a big commitment." While I'm happy to see Supergirl's as yet untitled TV series land anywhere, I kind of hope it ends up on The CW so she can be integrated into the already existing DC Universe of Arrow and The Flash.
I'll admit I don't know much about Supergirl beyond her conception as a Superman's distaff counterpart – and Laura Vandervoort's portrayal of Kara in Smallville (pictured above), but if the description on DC Comics website is anything to go by she's definitely a character I could get behind.
Superman: The most powerful being on the planet. Able to leap tall buildings and out-speed bullets. But what would have happened if he wasn't raised by the decent, humble souls that gave him his morals? What if he arrived on Earth a teenager—with all the attitude and rebellion that comes with the territory?

Well… he'd be Supergirl.
Sounds pretty cool right? Well, it'd be more cool if here identity wasn't quite so entwined with Superman's, but getting her own TV series is a pretty good step in the right direction (it's still not a Wonder-Woman movie though). Whatever, I'm here for any and all female lead superhero media they want to give me and considering Berlanti's track record with Arrow I'm pretty excited to see where this series goes.
Author:
Undie Girl
Undie Girl (aka Von) has a BA (Hons) Major in Cultural Studies. The title of her honours thesis was "It's just gay and porn": Power, Identity and the Fangirl's Gaze. She's currently pursuing a Masters of Media Practice at University of Sydney. Von's a former contributor The Backlot's column The Shipping News and a current co-host of The Geekiary's monthly webcast FEELINGS… with The Geekiary.

-


Read our before commenting.
Do not copy our content in whole to other websites. Linkbacks are encouraged.
Copyright © The Geekiary