Fans of Legion will be able to own the entire first season on Blu-ray and DVD on March 27, 2018. What's great is that not only does the Legion Season One Blu-ray and DVD contain bonus content, the Limited Edition Exclusive copy of The World's Angriest Boy In The World book is also up for grabs!
Legion is an FX original series in association with Marvel Television and executive producer/creator Noah Hawley. Legion Season One (consisting of eight episodes) was met with critical acclaim. A second season is set to air sometime in April this year. The complete first season will be available on Blu-ray and DVD on March 27, 2018. Also, the limited time Blu-ray and DVD also includes an exclusive copy of The World's Angriest Boy In The World book.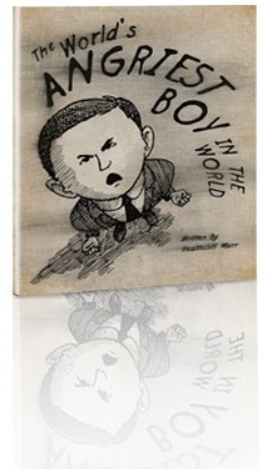 Here's the official synopsis:
Based on the based on the Marvel Comics by Chris Claremont and Bill Sienkiewicz and featuring a powerful, all-star cast — including DAN STEVENS, AUBREY PLAZA, JEAN SMART and RACHEL KELLER — "LEGION" follows the story of David Haller (STEVENS), a troubled young man who may be more than human. Diagnosed as schizophrenic as a child, David has been in and out of mental hospitals for years. Institutionalized once again, David spends his time with his chatterbox friend Lenny (PLAZA), a fellow patient whose life-long drug and alcohol addiction has done nothing to quell her boundless optimism that her luck is about to change. But a startling encounter with a new patient (KELLER) forces David to confront the shocking possibility that the voices he hears and the visions he sees may actually be real. A haunted man, David escapes from the hospital and with the help of a nurturing but demanding therapist (SMART) and her team of specialists' unconventional methods, David embarks on an extraordinary journey of self-discovery that leads to a new world of possibilities…and a new level of unexpected danger.
The Blu-ray and DVD Bonus Features are:
Deleted Scenes
Fractured Reality: A Different Kind of Hero
Featurettes

Uncanny Romance
Production Design
Powers
Make-Up (Making the Devil with the Yellow Eyes)
Visual Effects
Costume Design
Locations
The Legion Season One Blu-ray will have a 1.78:1 screen format. The audio presentation will be in English DTS-HD Master Audio 5.1, Spanish Dolby Digital 2.0, French DTS 51. Subtitles will be available in English SDH, French, and Spanish. The total runtime is approximately is 409 minutes.
The DVD will also have a 1.78:1 screen formaThe audio presentation will be in English Dolby Digital 5.1, Spanish Dolby Digital 2.0 with subtitles in English SDH, French, and Spanish. It too will have a runtime of 409 minutes.
Make sure to go over our Legion coverage.
Are you excited about Legion Season One coming to Blu-ray and DVD? Feel free to share your thoughts with us.
Author:
Farid-ul-Haq
Farid has a Double Masters in Psychology and Biotechnology as well as an M.Phil in Molecular Genetics. He is the author of numerous books including Missing in Somerville, and The Game Master of Somerville. He gives us insight into comics, books, TV shows, anime/manga, video games, and movies.

-


Read our before commenting.
Do not copy our content in whole to other websites. Linkbacks are encouraged.
Copyright © The Geekiary