19 Years Later, Tour Hogwarts On Pottermore

Today – September 1, 2017 – is 19 years later. The date of the epilogue in Harry Potter and the Deathly Hallows, the official last day of Harry Potter canon. In celebration, Pottermore has released an online Hogwarts tour where you can explore the castle and the grounds and learn more about Harry Potter.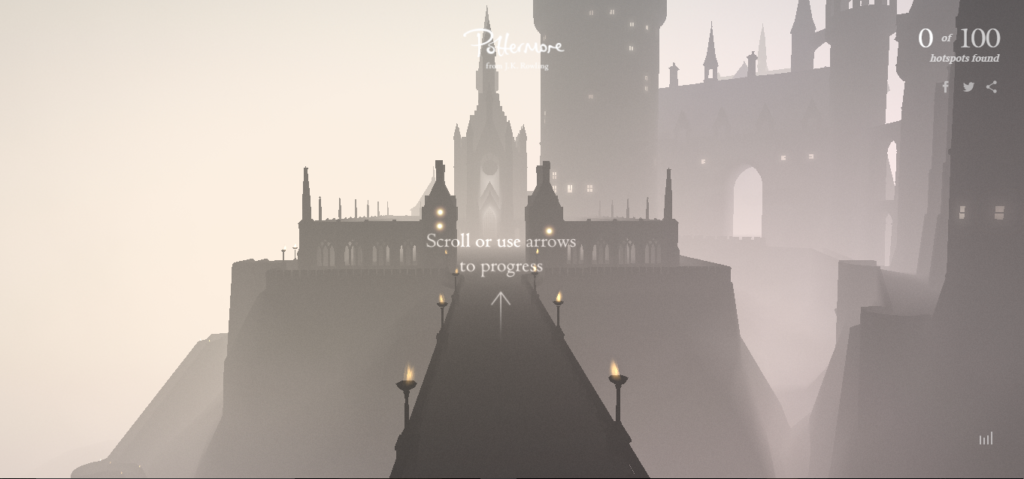 The Pottermore Hogwarts tour – which you must be a Pottermore registered user to experience – begins on the long bridge that leads to the Hogwarts entrance hall. Using scroll or arrow keys, you navigate through the castle and the grounds. As you scroll, you'll see these little balls of light – these are called hotspots, and I'll get to them later. The arrow keys only take you forwards and backwards, not side to side. You can click and drag with your mouse or track pad to look around, though.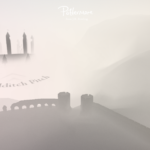 I recommend scrolling quickly through the grounds so that you can see everything first; it feels like you're on a broomstick, soaring across the castle grounds. It's actually pretty cool. The tour will take you around Hogwarts, the Quidditch Pitch, and the Forbidden Forest (featuring Hagrid's hut and the Whomping Willow), but you sadly never venture inside the castle itself. It stays mostly centered on the castle; to get to the Quidditch Pitch and the Forbidden Forest, you must select the areas from the "map" when you come across them.
Now, back to the hotspots. These hotspots will give you information on the world of Harry Potter, either as direct quotes from the books or tidbits you may or may not already know. (My favorite tidbit so far is that when McGonagall played Quidditch, she was so badly fouled by Slytherin that she carried that grudge against the team for the rest of her life. My kind of woman.) There are 100 of them to discover, littered throughout the three areas on the tour. Occasionally, some of them will give you sketches of whatever information you've been given; in the Entrance Hall, when you learn about Fred and George's big "escape", little sketches of fireworks appear.
As I mentioned, though the arrow keys only go forwards and backwards, you can click and drag to look around, and click your way through the hotspots. As fun as it may be to click your way haphazardly through Hogwarts, I would actually suggest sticking with the "guided tour", as you will come across hotspots you may miss otherwise. (I never would have found that McGonagall tidbit on my own.)
A long time ago, I worried about what Pottermore would do once it released the last Deathly Hallows chapters. When it revamped its design, I was skeptical. With the Ilvermorny information and the Patronus test and now the Hogwarts tour, Pottermore finds ways to stay relevant and occasionally bring people back to the site. I honestly can't wait to see what more they have in store for us.
Have you taken the Hogwarts tour yet? What was your favorite part?
Author:
Jamie Sugah
Jamie has a BA in English with a focus in creative writing from The Ohio State University. She self-published her first novel, The Perils of Long Hair on a Windy Day, which is available through Amazon. She is currently an archivist and lives in New York City with her demon ninja vampire cat. She covers television, books, movies, anime, and conventions in the NYC area.
Read our before commenting.
Please do not copy our content in whole to other websites. Linkbacks are encouraged.