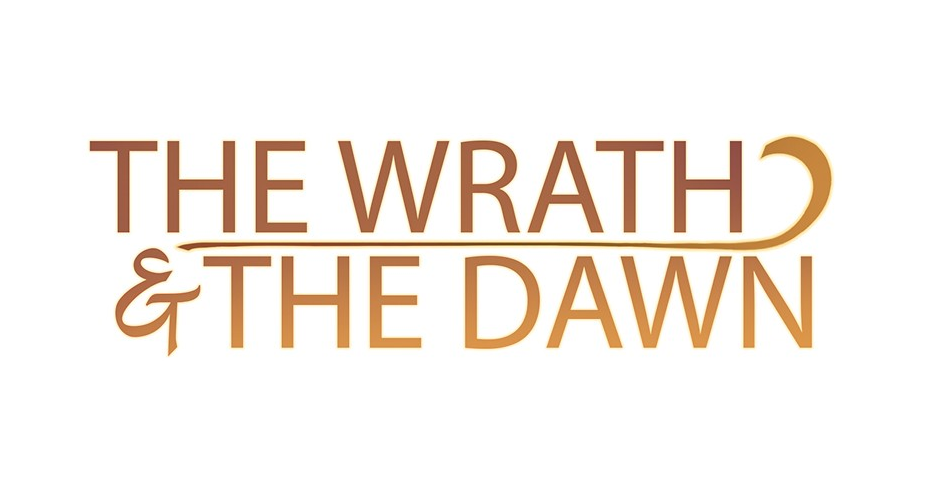 Okay, I lied, I don't think I could literally come up with 1001 reasons to love The Wrath & the Dawn, but fans of the best-selling novel by Renee Ahdieh can probably give you more than enough reasons to check out the new Webtoon.
Based on the novel of the same name with art by SilvesterVitale, The Wrath & the Dawn is a retelling of the Arabian Nights and centers around a young girl, Shahrzad, who seeks revenge for the death of her best friend Shiva. Shiva was one of the many girls taken by the caliph, Khalid, who marries a different girl each night and then murders his new brides the next morning. Shahrzad volunteers herself as bride to get close to Khalid and kill him.
I actually haven't read the book (*gasp* I know, I know), so I'm looking forward to experiencing the story in webcomic format. My to-read list is massive, and it's difficult for me to sneak older books in when I have so many books to read for review. I'm excited that Webtoon seems to be branching out in this manner; there are many books I would love to see get the Webtoon treatment, so I hope this does well enough that they may consider picking up some more titles.
The first three episodes of The Wrath & the Dawn are available now, and it jumps right into the story. The very first chapter features Shahrzad getting ready for her wedding, with only an extremely brief mention of her reasoning. We also get to see Khalid, and hear from some of his palace guards that he is cursed. We'll learn more as the story goes on, but the first few episodes do a great job of setting the scene and establishing the characters.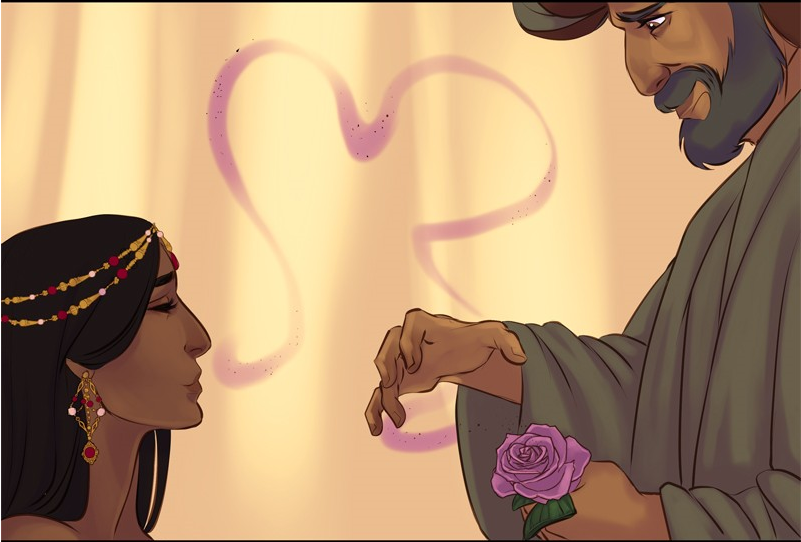 In addition to the main plot with Shahrzad and Khalid, we also meet Tariq, who is the son of the Emir and in love with Shahrzad, and his best friend Rahim, who embark on a mission to rescue Shahrzad.
The art is gorgeous – bold, dynamic, and colorful, with rich details. For example, in a panel showing many of the girls killed by Khalid, you can see that they are all wearing the same necklace – the necklace presented to Shahrzad at the beginning that she initially resisted wearing. Little things like that go a long way in helping flesh out the story in a visual way, as opposed to the exposition of a novel.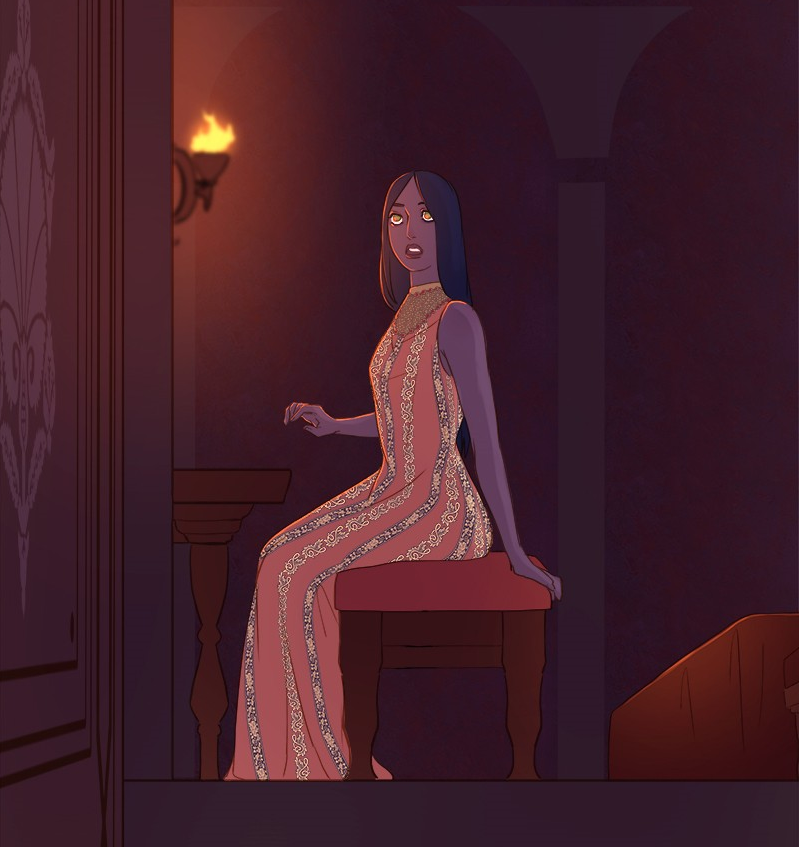 Those who are fans of the book will enjoy getting to see their favorite scenes and characters depicted in such a breathtaking art style. It will be like getting to read the book all over again. And those who, like me, haven't read the book can look forward to watching the story as it unfolds.
I am really excited about continuing this Webtoon, and not just because I've heard amazing things about the book and don't expect I'll have time to read it any time soon. The art is phenomenal, and the story itself features a culture that rarely gets featured in comics. I'm reminded of another, similar retelling of Arabian Nights, A Thousand Nights by E.K. Johnston, which is enjoyed tremendously. I can't wait to see where the story goes.
The Wrath & the Dawn by Renee Ahdieh with art by SilvesterVitale updates on Tuesdays.
For more great webcomic recommendations, check out our Wednesday Webcomic archives!
Author:
Jamie Sugah
Jamie has a BA in English with a focus in creative writing from The Ohio State University. She self-published her first novel, The Perils of Long Hair on a Windy Day, which is available through Amazon. She is currently an archivist and lives in New York City with her demon ninja vampire cat. She covers television, books, movies, anime, and conventions in the NYC area.

-


Read our before commenting.
Do not copy our content in whole to other websites. Linkbacks are encouraged.
Copyright © The Geekiary