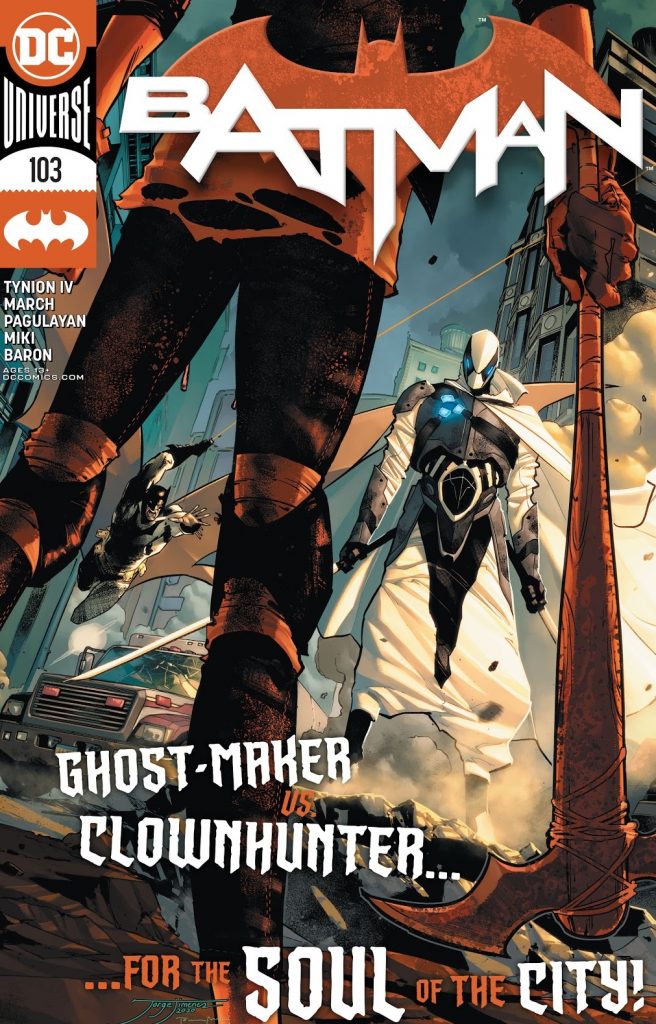 Welcome to my comic book reviews for this week (November 17, 2020). I will be covering Batman Issue 103, Dead Day Issue 5, Something is Killing the Children Issue 12, and many more!
A part of me wants to take a break from reading the current Batman comic book series by writer James Tynion IV. Tynion's (not so) original character Ghost-Maker continued to be annoying in Batman Issue 103. We get it! He thinks he knows better than Bruce when it comes to how Gotham city should be run. We have seen similar villains before.
Also, watching him kill criminals yet not wanting Clownhunter (another of Tynion's original characters) to do the same reeks of hypocrisy.
At this point, I would like for Bruce to kiss Ghost-Maker on the lips and tell him they need to talk about whatever repressed emotions the latest villain's going through.
Having said that, I really enjoyed Tynion's take on Poison Ivy (or Queen Ivy) and Harley Quinn's relationship. I also laughed at Quinn's interactions with Clownhunter. Give me more of that! As a teen, Clownhunter has a lot to learn. I wouldn't be against Quinn deciding to take him under her wing.
Does it have obvious queer characters? Yes.
Recommendation: Meh!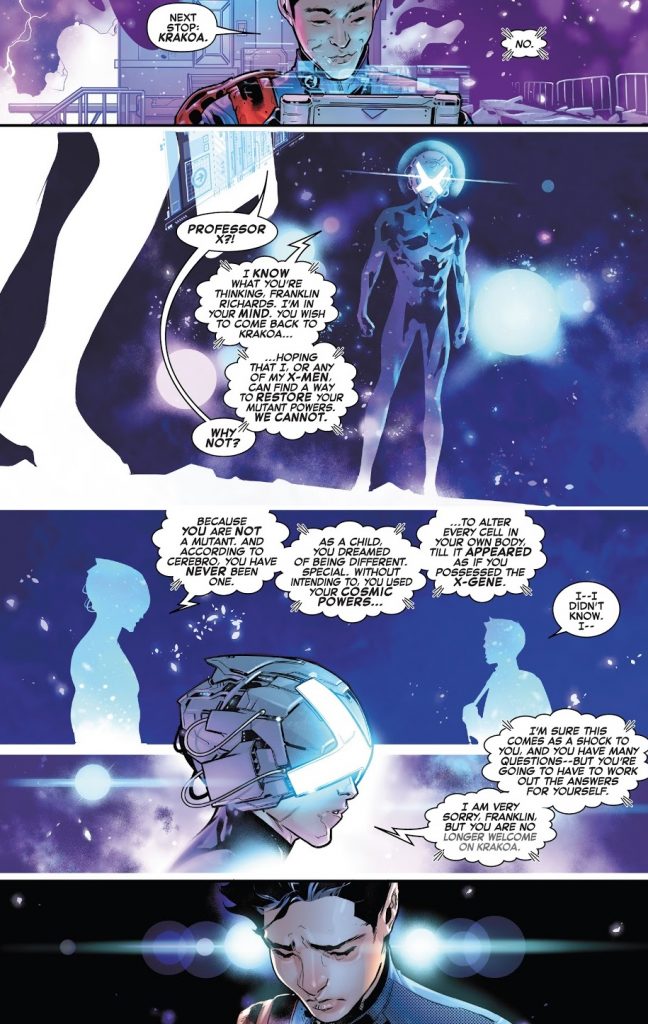 Fantastic Four Issue 26
Ufff! Fantastic Four issue 26 from writer Dan Slott was really something. One of the reveals in the current story dealt with how Franklin Richards was never a mutant. Apparently, a privileged white boy decided to become a mutant (an oppressed minority) because he wanted to feel "special" as a kid. Wow! Just wow! It was giving me "Glee Club: You're All Minorities" energy.
Of course, such a gimmick didn't sit well with queer and PoC comic book readers. I don't think I can ever understand why some writers use oppressed identities in an exploitative manner. Considering this is the comic book world, there could be shenanigans afoot regarding Franklin's mutant status. Maybe Professor X lied to him? Regardless, the point still stands that the entire thing involved a metaphor for oppressed minorities and wasn't executed well.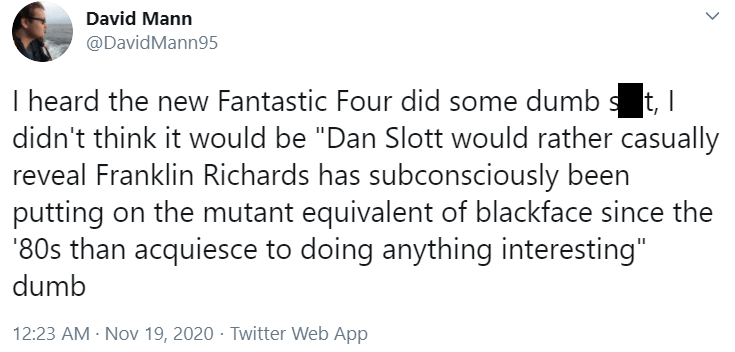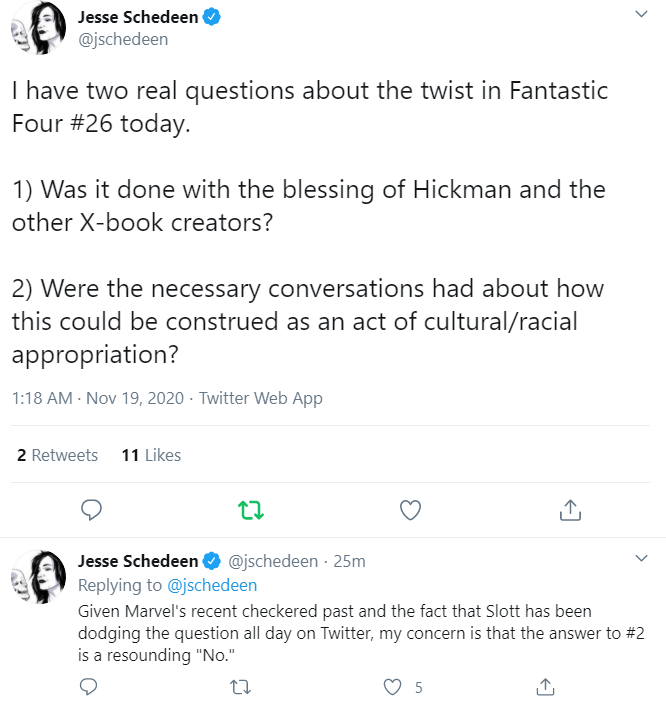 Slott stood his ground online. Such a stance also included blocking unhappy readers (including queer and PoC individuals) who didn't even tag him in their tweets.
Also, this tweet from Slott can serve as the perfect template to excuse poor writing choices. The "keep reading my work because it will get better" vibe coming from said tweet made me laugh. I don't like it when TV showrunners do it and I don't like it when comic book writers do it (especially when I'm paying for the content).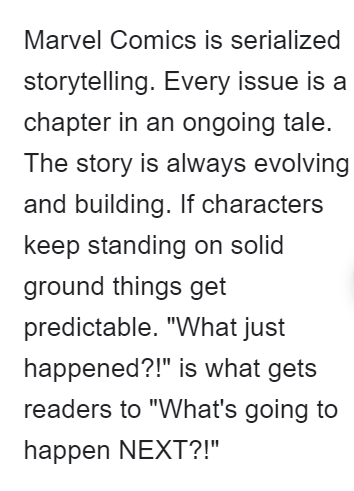 Also, love how he's the one who feels disrespected when queer and PoC comic readers reached out to share why Fantastic Four issue 26 was highly problematic on numerous levels.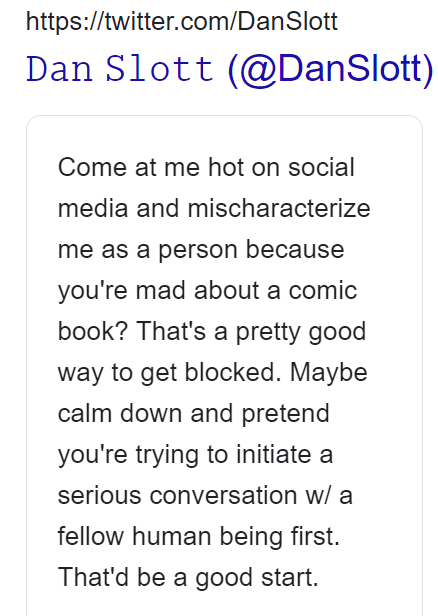 I would urge you to read the piece by Dani Kinney about the X-Men and Trans Allegory.
Does it have obvious queer characters? No.
Recommendation: No.
DCeased: Hope At World's End Issue 14
If you're into superpowered beings trying to survive a zombie apocalypse complete with undead versions of powerful beings, you need to read Tom Taylor's DCeased series. Even though it's set in the past and we know what's going to happen to certain survivors, Taylor's writing (which includes a lot of interesting character moments) has kept me reading. I'm looking forward to the concluding issue.
Does it have obvious queer characters? Yes!
Recommendation: PICK IT UP!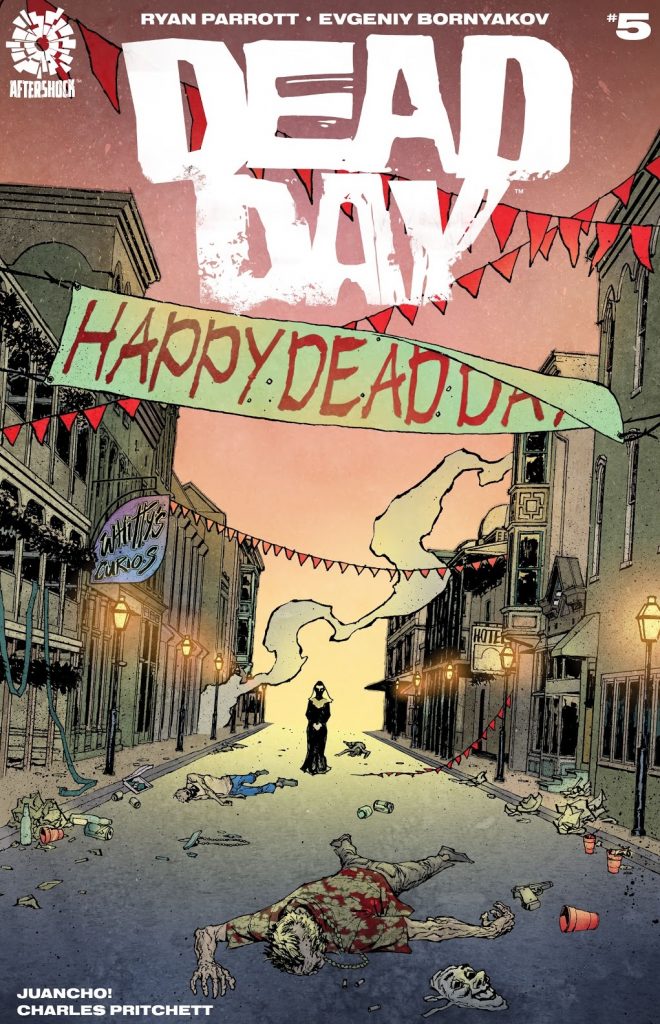 Dead Day Issue 5
Ryan Parrott's interesting take on zombies came to an end with Dead Day issue 5. I wasn't expecting such an ending at all, but you know what? I'm not against it. I think it worked when it came to Mel realizing she had to let go of her past and focus on the present as well as what's to come in the future.
I was expecting more from that veiled woman, though. Maybe one day Parrott will return to the world of Dead Day to flesh out certain things. Frankly, after reading the opening of this issue, I'm here for a spin-off about a detective who worked with the undead to solve murder cases.
Does it have obvious queer characters? No.
Recommendation: Pick it up.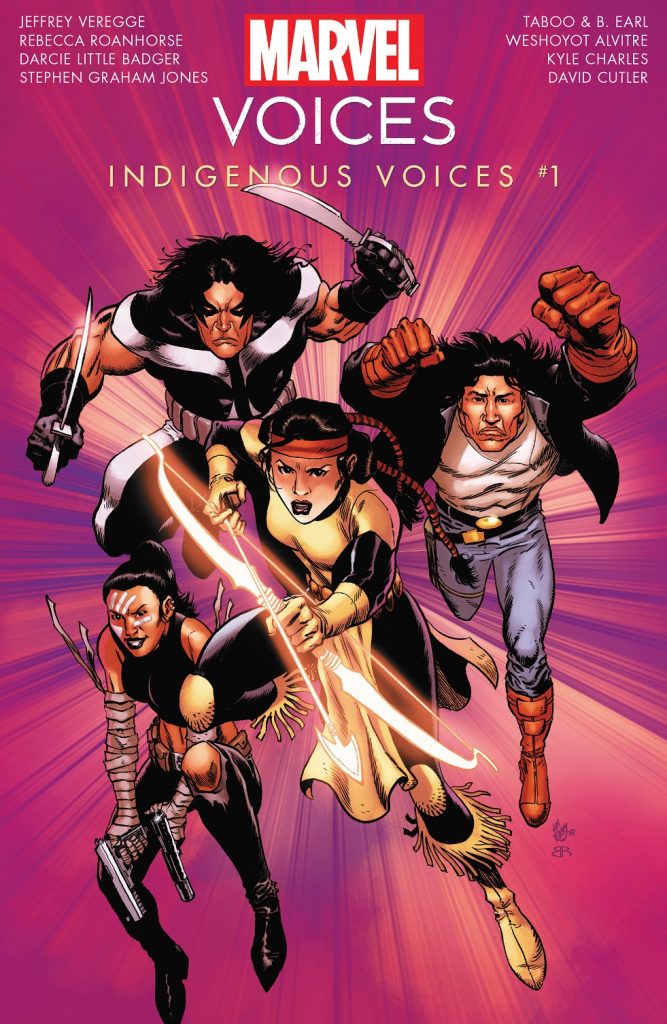 Marvel's Voices: Indigenous Voices Issue 1
While actual indigenous people will know better when it comes to what this issue (featuring indigenous writers and artists) offered, I did enjoy the mini-stories focusing on Echo, Mirage, and more.
Does it have obvious queer characters? Yes.
Recommendation: PICK IT UP!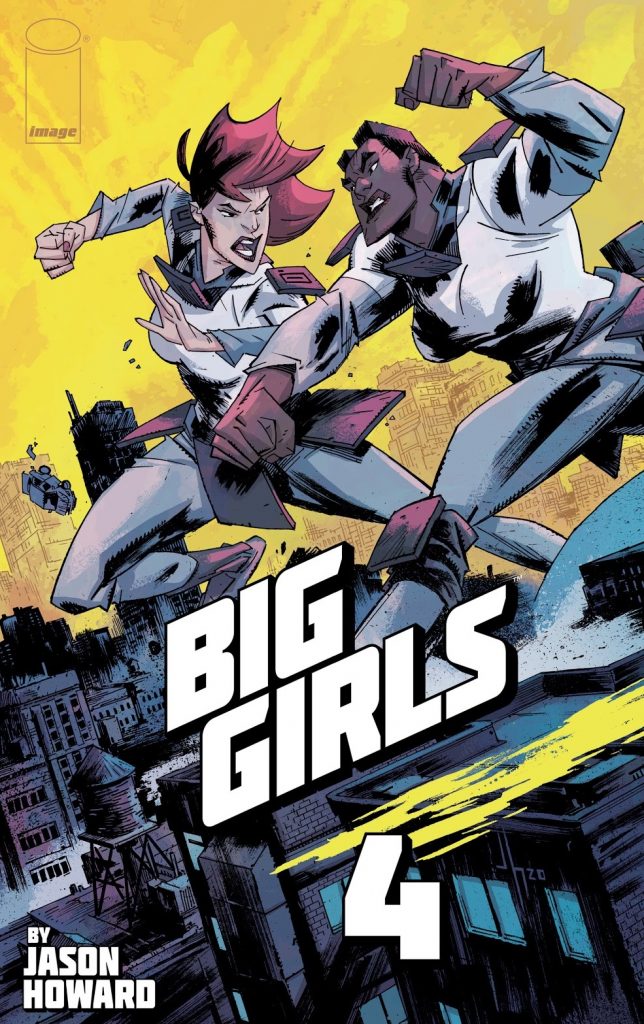 Big Girls Issue 4
Things just got really bad for our three Big Girls trying to defend humanity from the monstrous Jacks. From writer Jason Howard, Big Girls issue 4 gave us an interesting backstory between the villainess and the man the Big Girls are working for. All I want is for Ember to be happy, and I hope she gets that.
Does it have obvious queer characters? No.
Recommendation: PICK IT UP!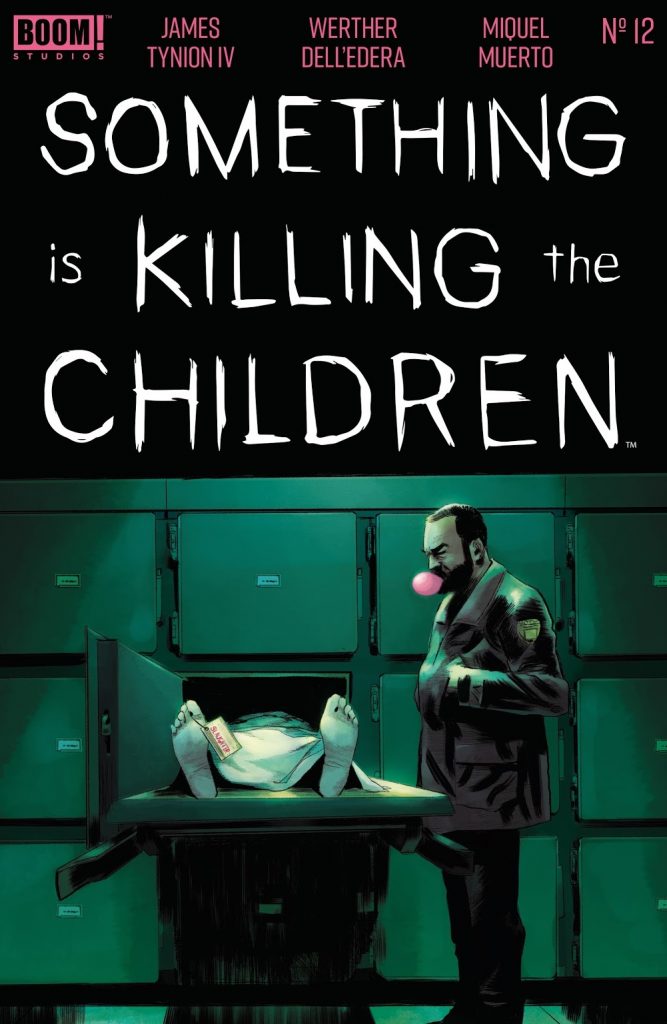 Something is Killing the Children Issue 12
Now, this is why I'm a fan of writer James Tynion IV. Something is Killing the Children issue 12 was another amazing installment in his original mystery/horror/action series. With the Order of St. George making their way to the small town, Erica doesn't have enough time to handle the deadly monsters and protect the townsfolk.
We got to learn a bit about how monsters were created and why James survived while his friends didn't. The current issue gave us a lot of emotional moments between Erica and James. I hope the two survive the situation they're in because the Order of St. George isn't playing around.
Something is Killing the Children is one of the best comic books I have read in a while. And I continue to hope it gets a live-action adaptation.
Does it have obvious queer characters? Yes.
Recommendation: PICK IT UP!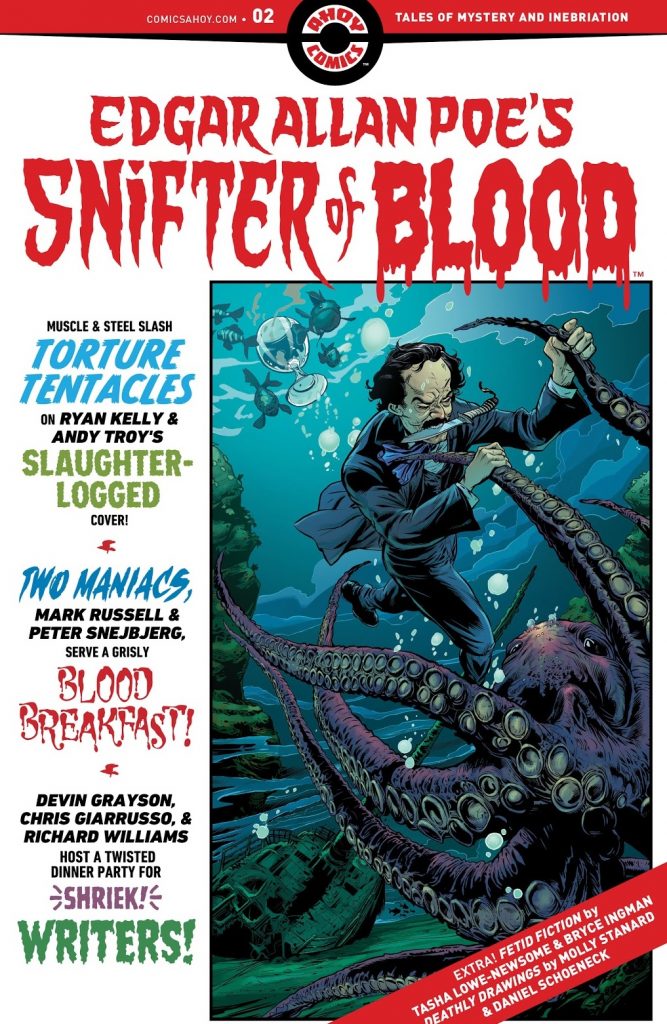 Edgar Allan Poe's Snifter of Blood Issue 2
I was provided with a free copy of Edgar Allan Poe's Snifter of Blood Issue 2 for review. The opinions I have shared are my own.
I decided to read this comic book because I liked what Mark Russell did in his Billionaire Island mini-series. From writer Russell and artist Peter Snejberg, "The Monster Serials" ended up being quite a unique one-off horror story.
You might have guessed the premise from the short story's title. Russell used the mascots from the Monster Cereals line to tell a tale set in… wait for it… Chocolavia! Even though the premise was quite comedic, I liked the overall gothic tone.
Does it have obvious queer characters? No.
Recommendation: Pick it up.
–
You can read our review of Nightwing Issue 76 here.
And our review of the highly-enjoyable and queer-inclusive Commanders in Crisis Issue 2 here.
–
Which comics did you pick up? Did you read Batman Issue 103?
Let us know.
Author:
Farid-ul-Haq
Farid has a Double Masters in Psychology and Biotechnology as well as an M.Phil in Molecular Genetics. He is the author of numerous books including Missing in Somerville, and The Game Master of Somerville. He gives us insight into comics, books, TV shows, anime/manga, video games, and movies.

-


Read our before commenting.
Do not copy our content in whole to other websites. Linkbacks are encouraged.
Copyright © The Geekiary