Thor will make her gaming debut in Marvel Puzzle Quest!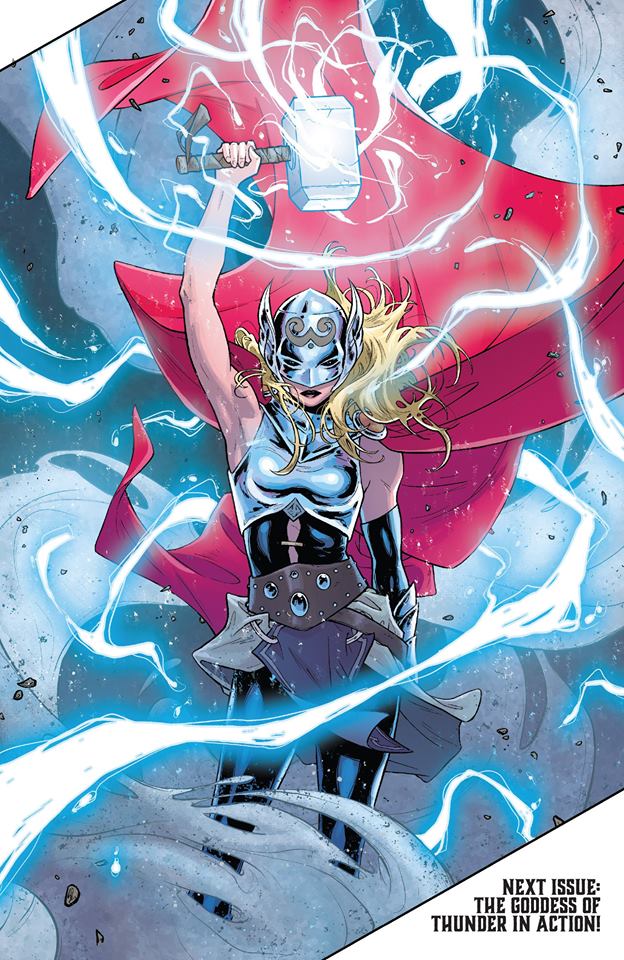 After making her comic book debut this week, the new Thor will make her first-ever game appearance for Marvel Puzzle Quest's one-year anniversary!
I reviewed Thor #1 and I greatly enjoyed it. It seems Marvel is really going to push the character. She has been seen on the AXIS covers, debuting this month, and will be part of the new Avengers title.
The Goddess of Thunder will be a legendary 4-star character reward and players will be able to obtain her in the seventh season of the game come October 17. This is the first time she will appear in any game and I can't wait to see her be part of other Marvel game titles. Players need more female superheroes!
The company behind the game, D3Publisher, is doing a lot to celebrate the anniversary. Devil Dinosaur will be a playable character, along with other updates, daily rewards, and special in-game events.
If you haven't downloaded the free-to-play Marvel Puzzle Quest then you better do it soon. Downloading the game before October 18 will provide you with bonus Iso-8, which serve as in-game currency. If you like puzzles where you have to match three objects, then this game is for you.
Do you already play Marvel Puzzle Quest? Are you excited to see Thor make her game debut? Let us know!
Author:
Farid-ul-Haq
Farid has a Masters in Psychology and an M.Phil in Molecular Genetics. He is the author of numerous books including Arousing the Legacy, Missing in Somerville, The Game Master of Somerville, and The Escaped Murderer of Somerville. He gives us insight on comics, books, TV shows, anime/manga, video games, and movies.
Read our before commenting.
Please do not copy our content in whole to other websites. Linkbacks are encouraged.