Scooby-Doo to Hit the Stage in Mixed Media Theater Production

For 50 years, people all over the world have been delighted by the adventures of crime-solving canine Scooby-Doo and his plucky band of sharply-dressed teenagers. In celebration of 50 years of mystery solving, Warner Bros. Consumer Products and Monlove announced today their intention to produce Scooby-Doo and the Lost City of Gold, a one-of-a-kind, "completely original live entertainment spectacular".
Scooby-Doo and the Lost City of Gold will be presented in large scale theaters and intends to provide a unique theater-going experience by being the first production of its kind to combine cutting edge technology with various forms of media including music, puppetry, magic, singing, dance, interactive audience response video, aerial arts and video mapping. Featuring a brand new story, the production is scheduled to premiere in 2020 and proceed on a five-year global tour with stops in more than 30 countries.
Montreal-based production company Monlove, the mastermind behind The Nut Job Live, will produce. Ella Louise Allaire and Martin Lord Ferguson will create the show's Original Concept, Book, Music & Lyrics. Allaire's and Ferguson's previous hit shows include Ice Age Live! A Mammoth Adventure, which grossed more than $100 million in 48 countries and was translated into 12 languages.
"Working with Warner to celebrate the legacy of an icon is a dream come true. As we have done previously with Ice Age Live! and The Nut Job Live, working on Scooby-Doo allows us to produce high-quality theater that is entertaining for children while offering elevated winks and nods for adults…'' said Ella Louise Allaire, CEO and founder of Monlove.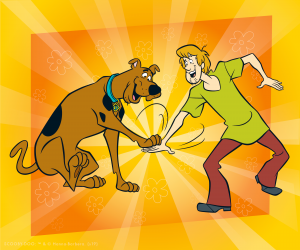 "On the heels of Scooby-Doo's 50th anniversary, we are thrilled to partner with Monlove to introduce an immersive, world-class experience that brings the meddling antics of the Mystery Inc. Gang to life in a way fans, young and old, have never seen before," said Peter van Roden, Senior Global Themed Entertainment, Warner Bros. Consumer Products.
Scooby-Doo is one of the top-grossing international franchises of all time and is still putting out quality adventures for fans of all ages. Scooby-Doo and the Lost City of Gold is just the latest in a long line of new experiences and content for the universally beloved franchise, which includes the highly-anticipated animated film Scoob! set to premiere in theaters May 15, 2020.
Author:
Jamie Sugah
Jamie has a BA in English with a focus in creative writing from The Ohio State University. She self-published her first novel, The Perils of Long Hair on a Windy Day, which is available through Amazon. She is currently an archivist and lives in New York City with her demon ninja vampire cat. She covers television, books, movies, anime, and conventions in the NYC area.

-


Read our before commenting.
Do not copy our content in whole to other websites. Linkbacks are encouraged.
Copyright © The Geekiary