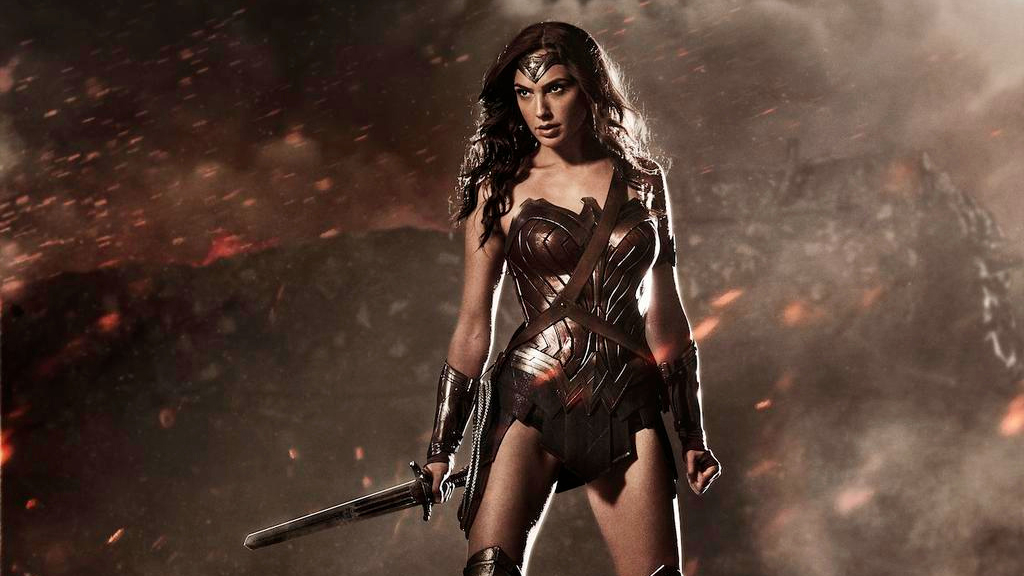 This is what Gal Gadot had to say in response to criticism that her body is not built like Wonder Woman: "When I was younger I would take criticism really hard. But now it mostly amuses me. The true amazons had one boob so it wouldn't bother them in their archery. So it's not going to be like real amazons. We always try to make everyone happy but we can't." (via The Mary Sue)
OMG someone made the Harry Potter opening credits Friends style! (via Buzzfeed)
Check out the trailer for Kumiko, the Treasure Hunter starring Rinko Kikuchi!
FIRST TRAILER FOR THE ATTACK ON TITAN MOVIE! (via The Verge)
Lake Bell and Simon Pegg are all rom-com in the Man Up trailer!
There's an App that tells you when you're near somewhere women made history. Women on the Map is a new project of Spark Movement, which is hosted on Field Trip – a Google mapping app. Just "download Field Trip and turn on SPARK's Women on the Map, your phone will buzz when you approach a place where a woman made history." (via The Mary Sue)
This Tumbler fan collaboration will make you want a Hawkeye series so bad it hurts! I'm so sad this is not a thing I have to do lie down.
Here's some more AWESOME pics from the upcoming Electra Woman and Dyan Girl series!
You've seen @harto & @gracehelbig post from behind the scenes of @ElectraDyna. Now go BEHIND the behind the scenes! pic.twitter.com/43xcUL5bJr

— ElectraWomanDynaGirl (@ElectraDyna) March 20, 2015
In Other News:
Author:
Undie Girl
Undie Girl (aka Von) has a BA (Hons) Major in Cultural Studies. The title of her honours thesis was "It's just gay and porn": Power, Identity and the Fangirl's Gaze. She's currently pursuing a Masters of Media Practice at University of Sydney. Von's a former contributor The Backlot's column The Shipping News and a current co-host of The Geekiary's monthly webcast FEELINGS… with The Geekiary.

-


Read our before commenting.
Do not copy our content in whole to other websites. Linkbacks are encouraged.
Copyright © The Geekiary