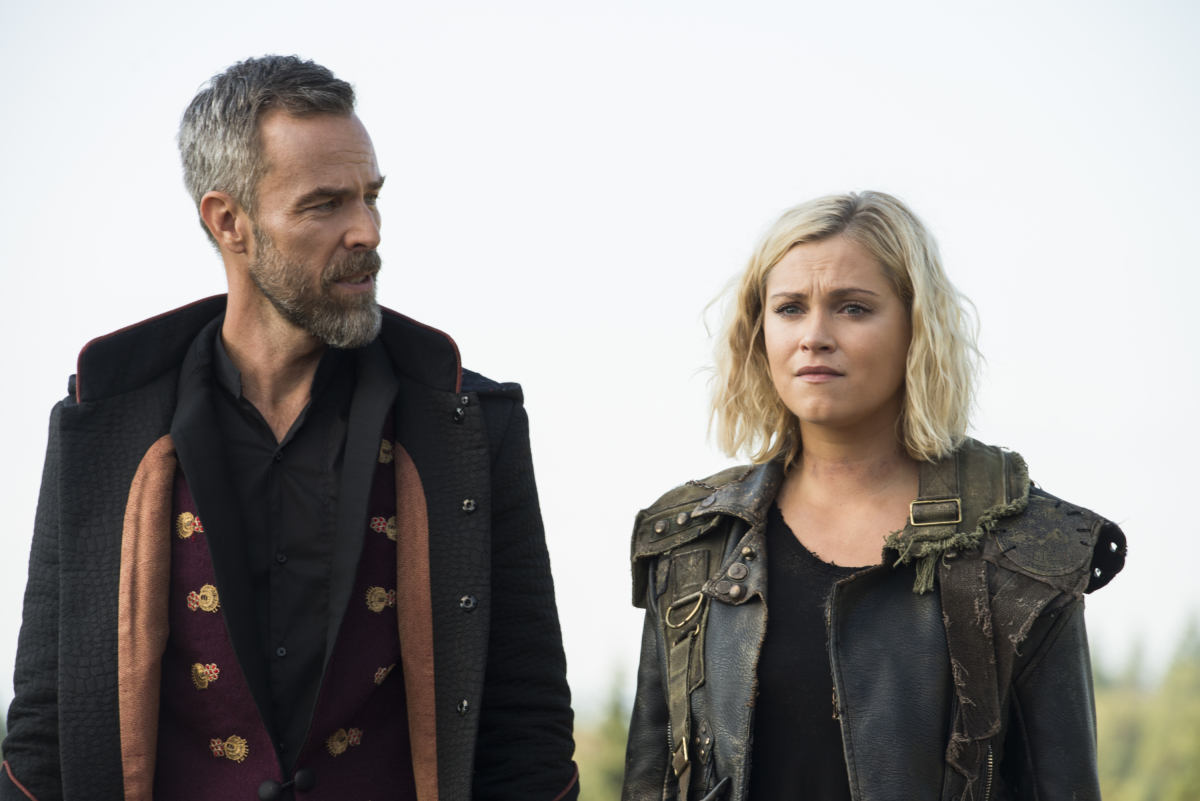 "The Children of Gabriel" indicates that this season of The 100 is going to be just like all of the others. Here we are on a new planet (or moon, whatever) and we're going to have endure another season of us versus them.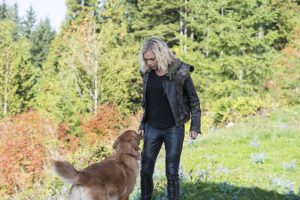 Not only is season 6 once again following the same conflict format, it seems to be a remix of all the other seasons. "The Children of Gabriel" very quickly introduces us to the new society Skaikru have discovered, which is such a cult it's not even funny. Led by the royal family – referred to as "The Primes" – I got serious Mountain Men vibes from these people. They're unsurprisingly not too thrilled with Skaikru, especially when they find out that they killed several Primes; you know, after they hijacked their ship and threatened to kill them (and we still don't really know why they did that). Russell only agrees to let them stay when he discovers that Clarke is a nightblood, because in a shocking turn of events, all the Primes are.
Meanwhile, this season's Grounders are a group called the Children of Gabriel. They are also cultish, and they are clearly being set up as the villains, but I think that they will end up being the "good" guys (or as "good" as anyone gets on this show – remember, "There are no good guys").
Gabriel, for those who may not have caught it, was the boyfriend of the daughter of one of the original colonists, while the Primes are said to be the descendants of the families themselves. The going theory, based on several hints, is that the nightbloods in this civilization "host" the consciousness of the original families the way Madi hosts the previous Commanders. Delilah, when she was seducing Jordan, implied that she was about to die the next day, and she was "ascending" into the Primes to become "Priyah, the seventh of her name". This also explains why the woman who hijacked the mothership was so desperate to get her family's bodies back, as well as why the Children of Gabriel took the heads.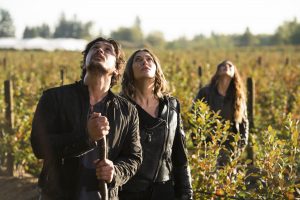 This episode lays the groundwork for the various conflicts of the season. The people of Sanctum know who Diyoza is – she's comparable with "Hitler" which is…harsh – and banish her from the city. I'm curious as to how they knew about her but no one from the Ark did; if she is in the history books, would she not have been in theirs? So she's outside the shield. Also outside the shield: Octavia, after Bellamy forbids her from returning to Sanctum with them, knowing that staying outside the radiation shield is basically a death sentence. This may seem out of character, and I can't exactly say that it's justified, but I think it was nicely set up. Octavia attacks the Children of Gabriel and kills them unnecessarily after Bellamy's repeated instructions not to; even Diyoza is annoyed at her actions. This shows that Octavia is going to be antagonistic and not listen to orders, essentially damaging their entire tepid alliance. Now, I don't think this was smart, because I believe leaving Octavia on her own will just make her more dangerous. But I also suspect she and Diyoza will eventually team up, perhaps even joining the Children.
Have you seen "The Children of Gabriel"? What did you think?
Author:
Jamie Sugah
Jamie has a BA in English with a focus in creative writing from The Ohio State University. She self-published her first novel, The Perils of Long Hair on a Windy Day, which is available through Amazon. She is currently an archivist and lives in New York City with her demon ninja vampire cat. She covers television, books, movies, anime, and conventions in the NYC area.

-


Read our before commenting.
Do not copy our content in whole to other websites. Linkbacks are encouraged.
Copyright © The Geekiary